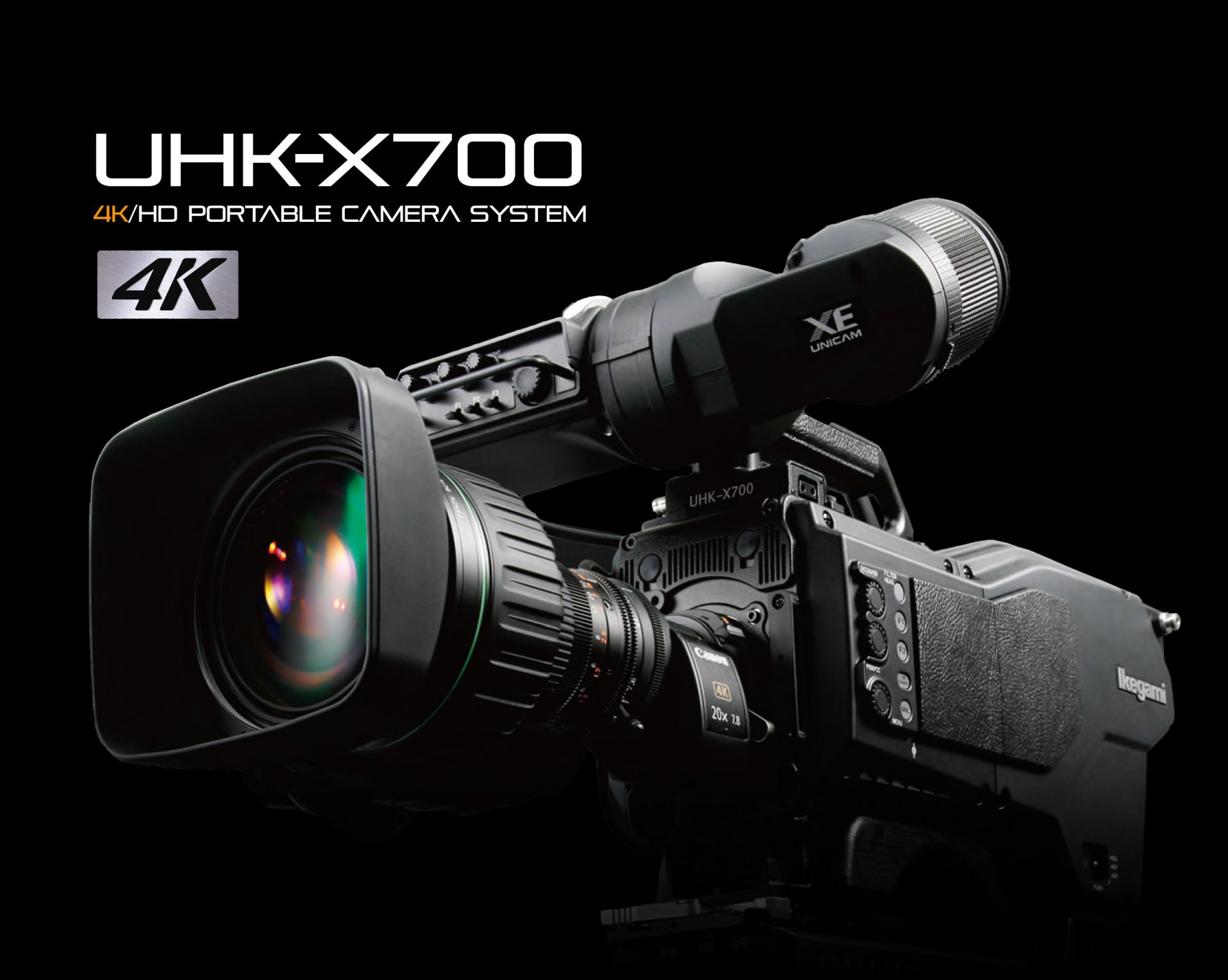 TOP-END 4K STUDIO CAMERA SYSTEM WITH GLOBAL SHUTTER & HIGH FRAME RATE OPERATION
The UHK-X700 is Ikegami's latest addition to its UNICAM XE 4K HDR system camera series. It incorporates three newly developed 2/3-inch CMOS 4K sensors with Global Shutter to eliminate rolling shutter distortion and flash-banding artefacts. The camera is equipped with Ikegami's self designed AXII video processor which enables direct 4K video output from the camera head as well as High Frame Rate capture and processing for applications such as capturing fast motion in sport or stage events. An optional SE-U430 system expander accommodates large studio or OB lenses.
2/3" 3 CMOS 4K sensors
Global Shutter technology
Direct video output
High Frame Rate operation 4K 2x and HD 2x/3x/4x/6x/8x speed
Simulcast 4K/HD, EOTF & Colour Space conversion
4K Trunk Video Cam->BS
Simultaneous availability of 4x 3G-SDI Return Video & 2x HD-SDI Q-TV (Prompter)
Conventional B4 lens mount
No colour aliasing due to three-chips technology
16-axis colour correction and focus assist function
Ultra wide-bandwidth fiber transmission
4K/2K simulcast operation
Various interfaces like Quad 3G-SDI,12G-SDI, Media Over IP, Gigabit Ethernet data trunk
Wide colour gamut and HDR (High Dynamic Range) support
Compact, lightweight and user-friendly
*Some of the above listed features are available from the BSX-100 Basestation and/or require optional purchases
You want further information?
Feel free to contact us.
Service-Hotline: +49 (0) 2131 1230
E-Mail: broadcast@ikegami.de
Contact Form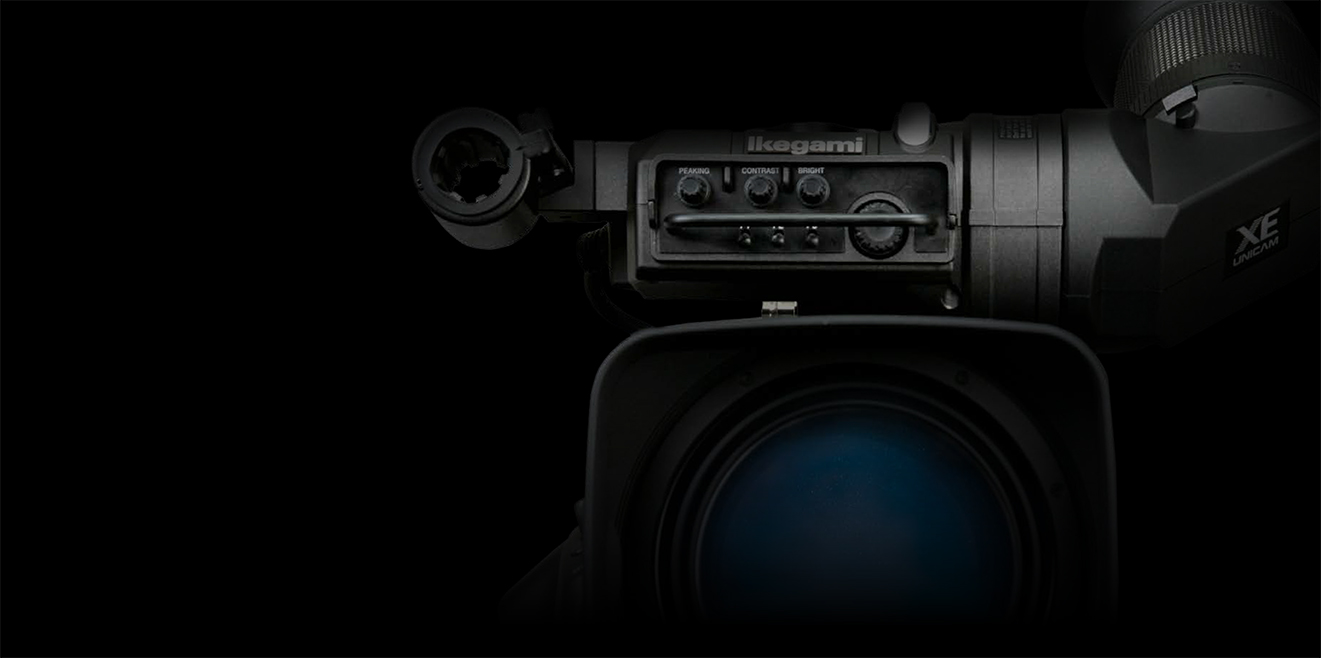 2/3" 3 CMOS 4K GLOBAL SHUTTER SENSOR

A 3-CMOS optical system using newly developed 2/3-inch CMOS sensors boasts an S/N of 62dB and a sensitivity of F11 in 4KP50.
The high dynamic range of the sensors produces high-quality images with excellent colour reproduction. The CMOS sensors incorporate a global shutter pixel architecture, enabling the camera to capture natural images even under challenging situations. Fast moving objects are free from geometric distortion and there are no flash bands when the camera is shooting strobe lights or flashes from still cameras.
HIGH FRAME RATE OPERATION
Together with the accompanying Base Station BSX-100 or Camera Control Unit CCU-X100, the UHK-X750 can capture and process High Frame Rate video at 2x speed in 4K and 2x/3x/4x/6x/8x speed in HD resolution as an option. There are two available upgrade stages fitting different budgets and required HFR speeds.
UHK-X700 High Frame Rate Demonstration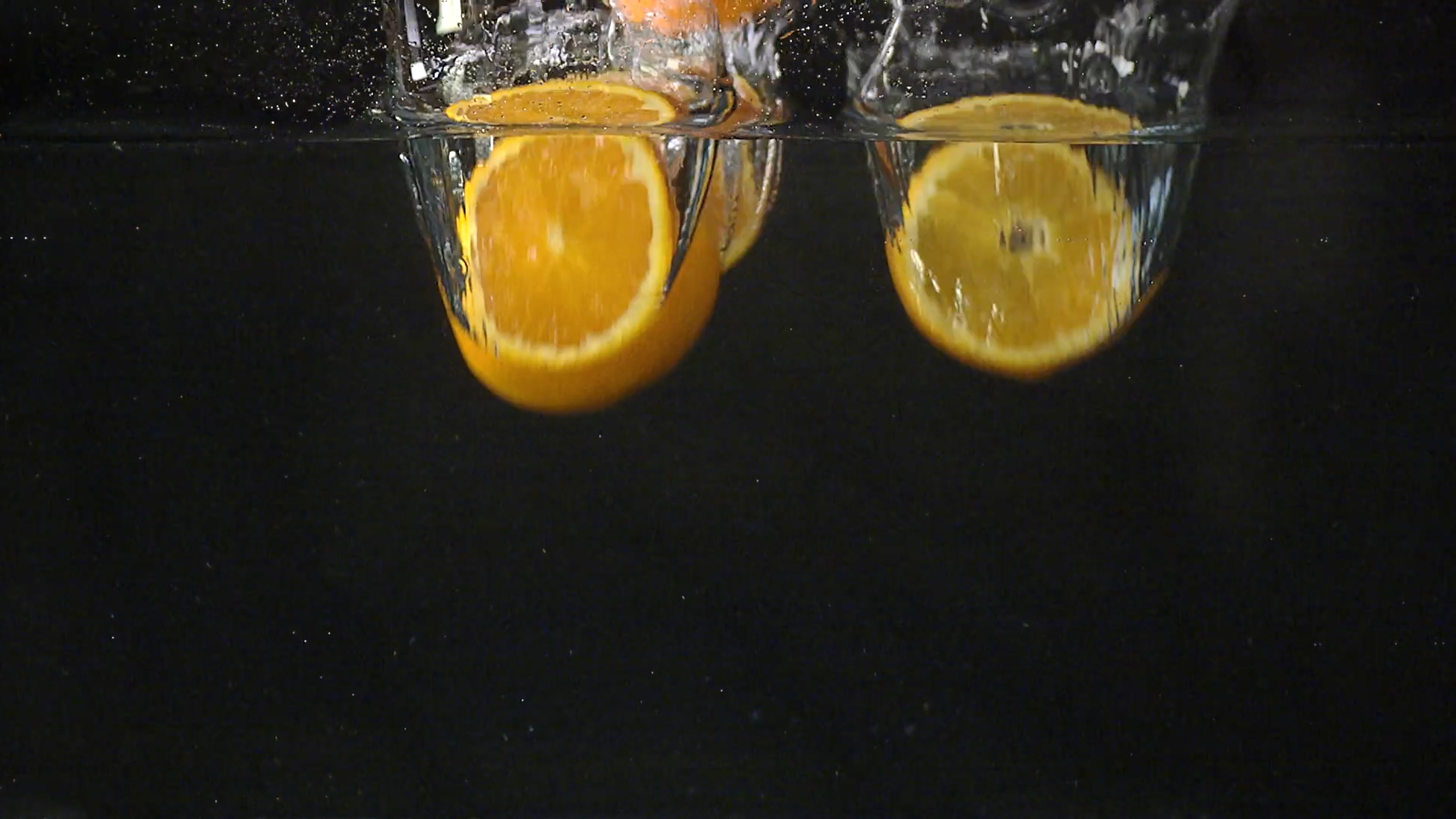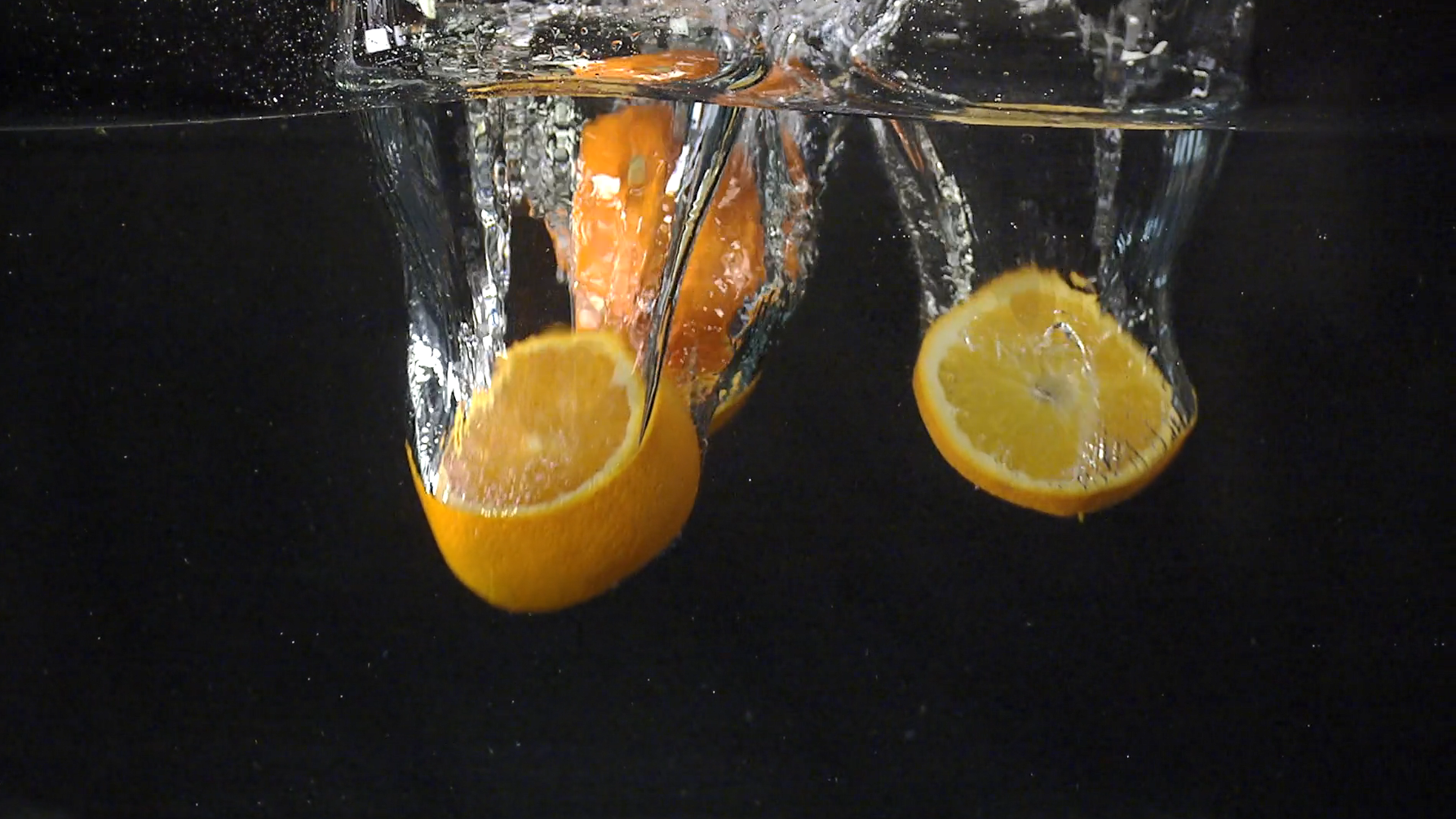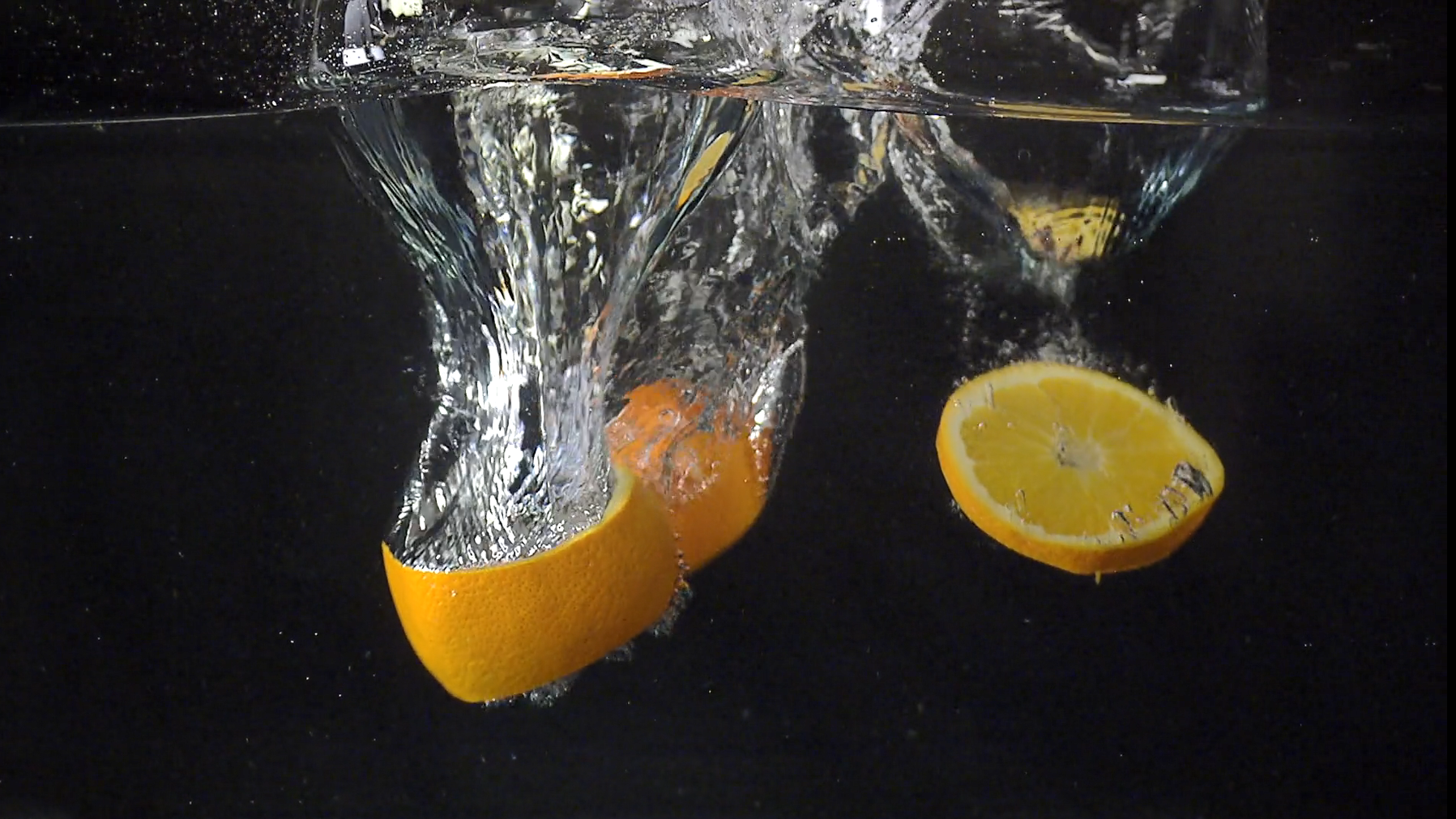 SIMULCAST 4K/HDR-HD/SDR & COLOUR SPACE CONVERSION
Together with the BSX-100 and CCU-X100, simultaneous output of 4K HDR and HD SDR video is possible by separate processing of EOTF, Colour Space and Edge Detailing as a standard feature.
Furthermore three separate processing channels enable output of 2160P, 1080P and 1080i video at the same time.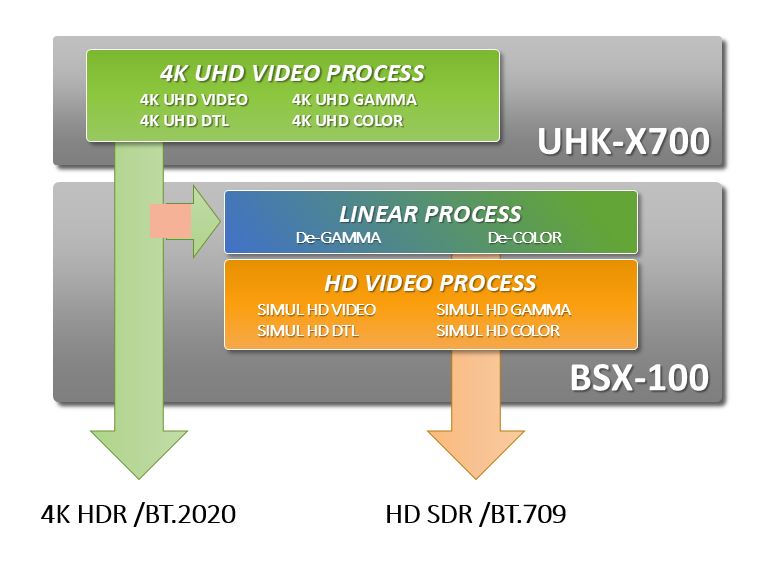 NO COLOUR ALIASING
Three-chip optical technology drastically reduces colour aliasing which is always an issue with single-chip cameras.
With the optional Low-Pass-Filter aliasing effects can be reduced even more which is especially helpful when shooting LED walls.
OPTICAL VIGNETTING CORRECTION (OVC)
Automatic electronic compensation of F-drop and vignetting.
* with supported lenses

DIRECT 4K OUTPUT
With a newly integrated video process the UHK-X700 can output 4K video directly from the camera head via 12G-SDI or 3G-SDI Quad Link.
4K 12G-SDI VIDEO TRUNK & Ethernet Trunk
Utilizing wide transmission bandwidth between the UHK-X700 and the BSX-100/CCU-X100, auxiliary 4K image transmission is available via a video trunk line beside the main 4K image as an option. External 4K image sources from a POV or other camera which does not have a base station can be transmitted without additional cable installation.
An Ethernet data trunk line between camera and base station/CCU supports 1Gbps data transmission for external equipment (e.g. for another camera) as a standard feature.

REMOTE BACKFOCUS ADJUSTMENT (RBF)
The Remote Backfocus Adjustment function helps setting accurate backfocus even when the camera
head is located in an environment where it is hard to reach the back focus adjustment on the lens or
difficult to critically see the viewfinder picture.
*with supported lenses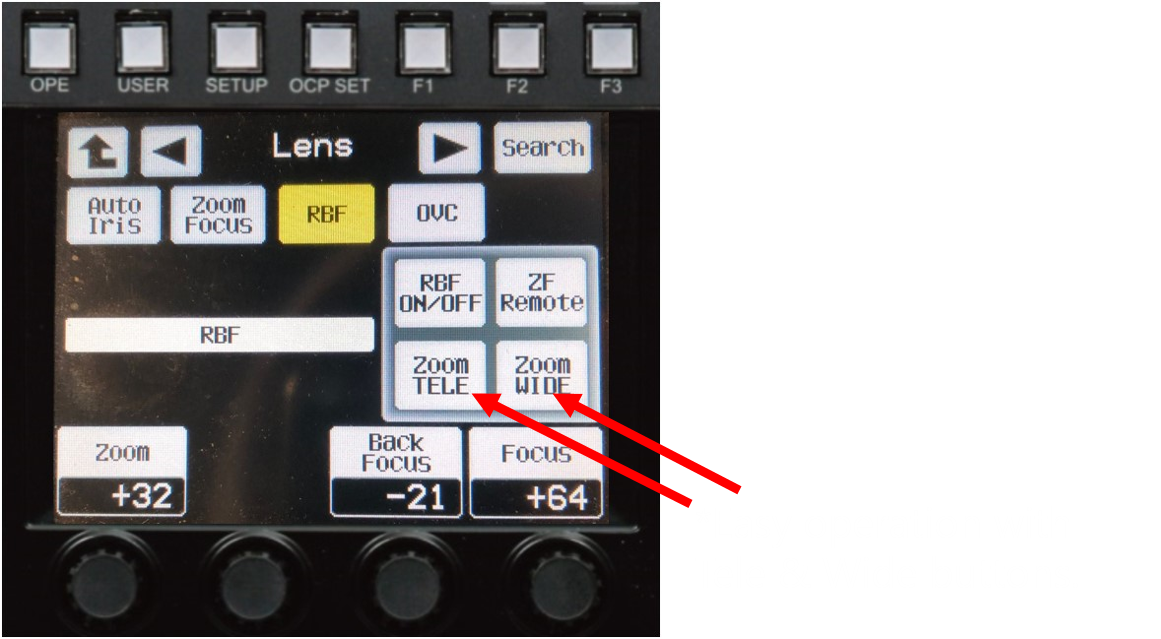 16-AXIS COLOUR CORRECTOR
Ikegami's new ASIC AXII delivers full functionality including 16-axis colour correction and focus-assist for 4K and HD video modes. View more details.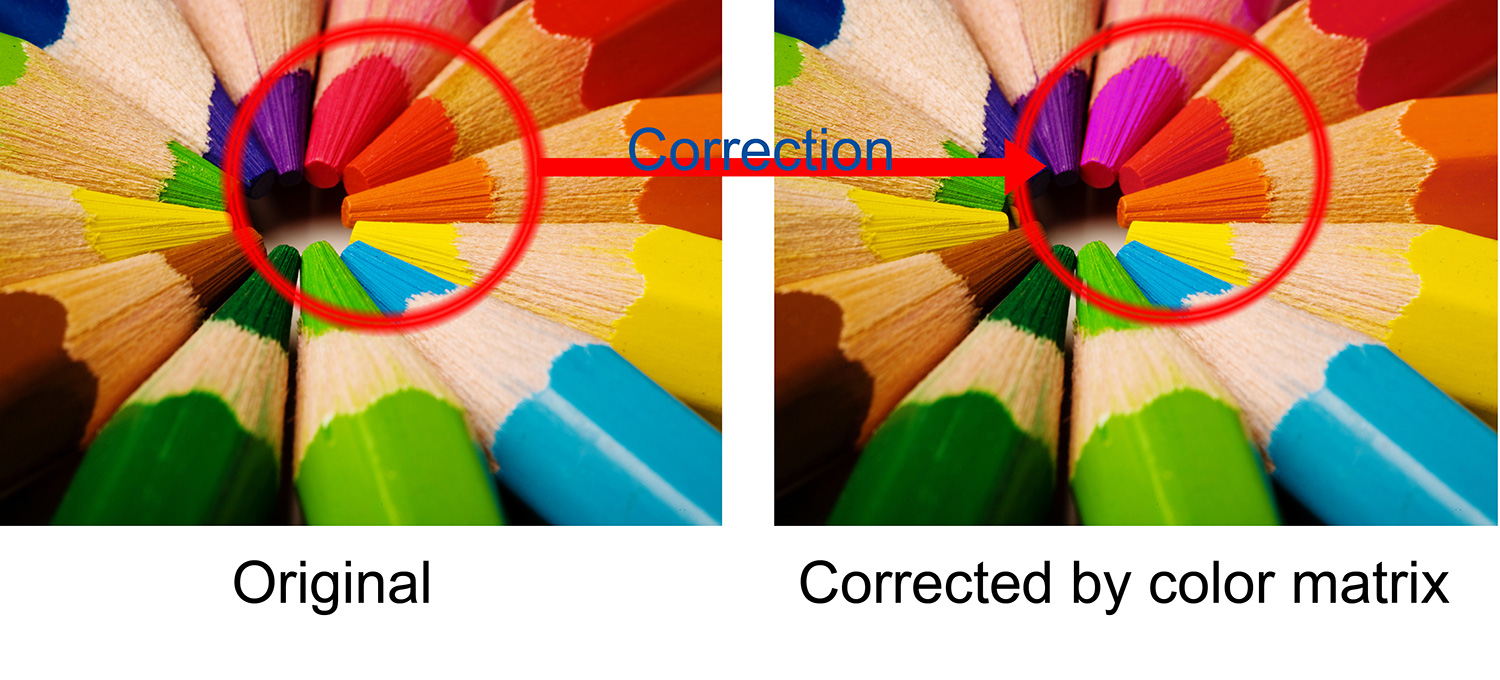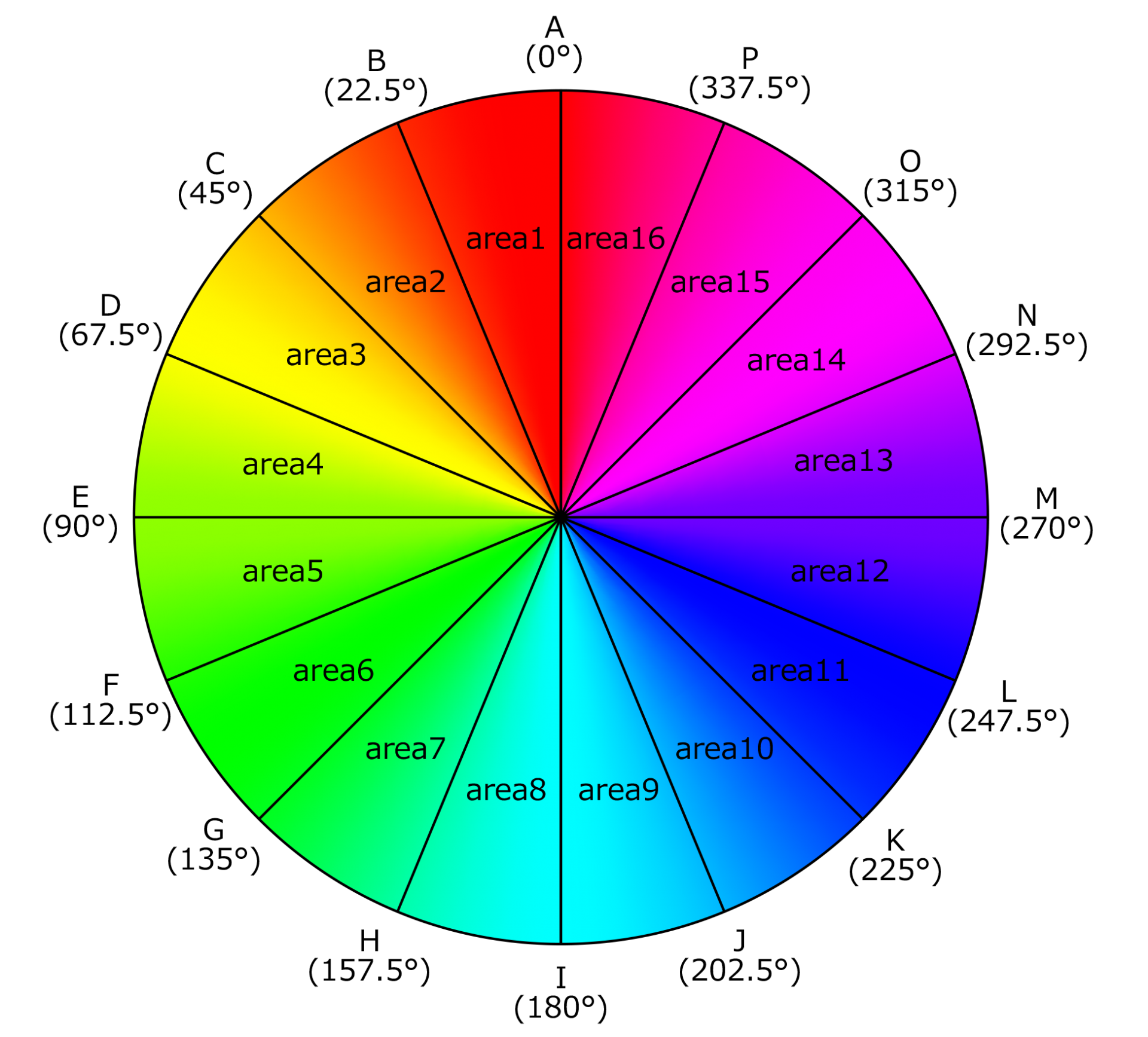 FOCUS ASSIST FUNCTION
Finding the correct focus can be especially difficult while working with 4K cameras.
Ikegami's Quick EZ Focus Assist function is a newly incorporated useful tool, providing very distinct enhancements to the viewfinder signal, enabling the camera operator to make critical focus adjustments. The contour extracted from the 4K image is displayed in the viewfinder to assist precise focusing. The area size, area color, edge color, and display time on the viewfinder are adjustable in the camera menu.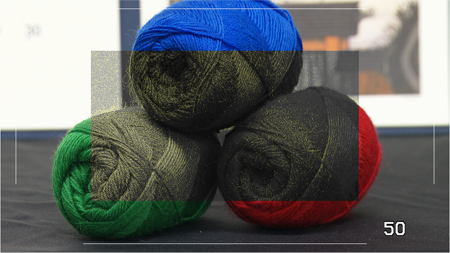 VARIOUS INTERFACES
Next to Quad 3G-SDI also 12G-SDI, Gigabit Ethernet Data Trunk line and Media-Over-IP Interfaces are available. The companion Ikegami BSX-100 Base Station and CCU-X100 Control Unit enable easy migration from HD to 4K live production through simulcast operation.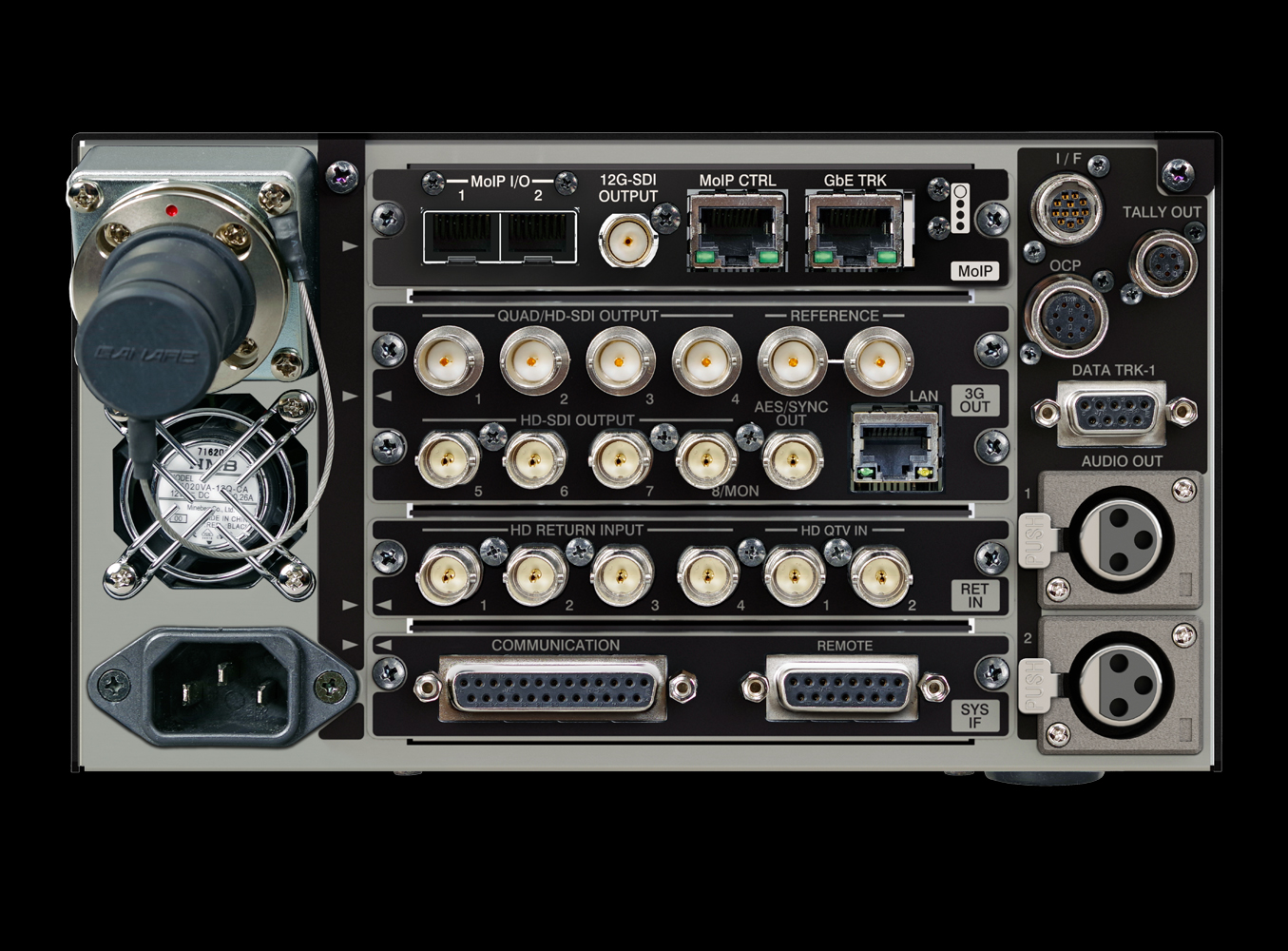 Picture shows the BSX-100 including optional MoIP-Module
WIDE COLOUR SPACE AND HDR
The UHK-X700 provides an HLG (Hybrid Log Gamma) mode conforming to ITU-R BT.2100 which is an international standard for HDR. It is now possible to expand the range represented from dark to bright, providing superb bright pictures with High Dynamic Range. HLG and various other kinds of gamma curves can be flexibly set by users.
BT.2020 wide colour space and BT. 709 colour space are supported in 4K and HD modes.
Different Gamma curves and color spaces can be set separately for various outputs of the BSX-100 and CCU-X100.
COMPACT, LIGHTWEIGHT AND USER FRIENDLY
The compact body, low weight of 5 kg and low center of gravity create the perfect balance together with the adjustable shoulder pad while shooting on the shoulder. Additionally, the viewfinder can be adjusted in three axis. The BSX-100 weighs only 7 kg and fits easily into OB van infrastructure with 3RU height and half-rack width.


SE-U430 SYSTEM EXPANDER
Enables the use of a studio viewfinder and large studio lens with digital interface. Newly designed for UNICAM XE series with improved lens swap mechanism.
VIEWFINDERS
Two viewfinder models are available for the UHK-X700. The digital interface allows access to the camera menu from the viewfinder (VFL201D, VFL701D).
*Images for illustration porpose only


DOWNLOAD PRODUCT BROCHURE

(5.1 MiB)