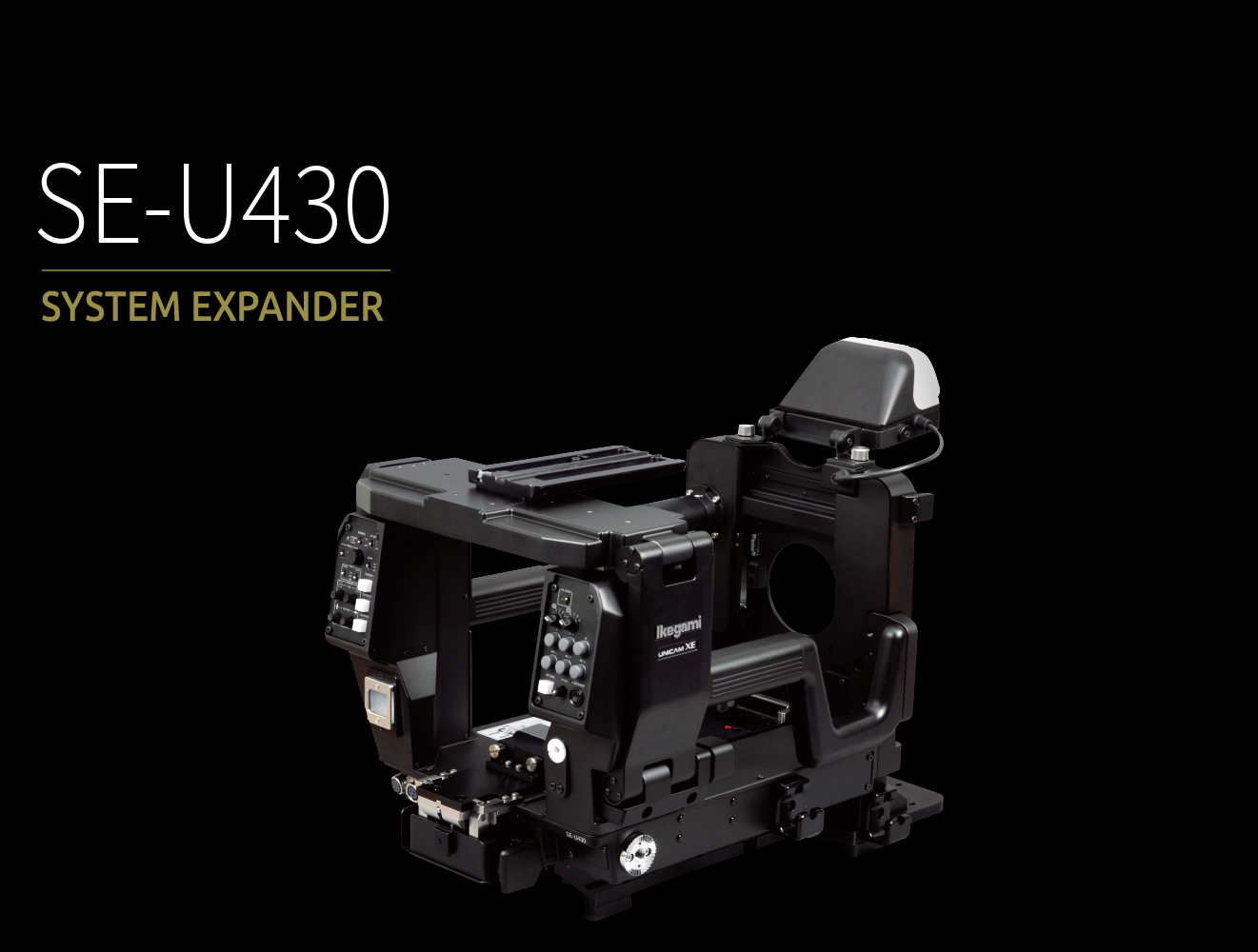 The SE-U430 System Expander enables the use of a large studio viewfinder and studio lenses with Ikegamis' UHK-430, converting the portable camera into a full facility studio camera. Camera installation into the SE-U430 is very easy and conversion back to a portable configuration is quick for maximum operating flexibility. The camera can be slided back by releasing the lens lock while maintaining the optical axis of the lens and camera . This makes the swapping of large lenses very easy.
Portable Lens also can be attached
Improved lens swap mechanism
You want further information?
Feel free to contact us.
Service-Hotline: +49 (0) 2131 1230
E-Mail: broadcast@ikegami.de
Contact Form


DOWNLOAD UNICAM XE CATALOGUE

(2.6 MiB)

DOWNLOAD RATINGS/PERFORMANCE

(2.1 MiB)