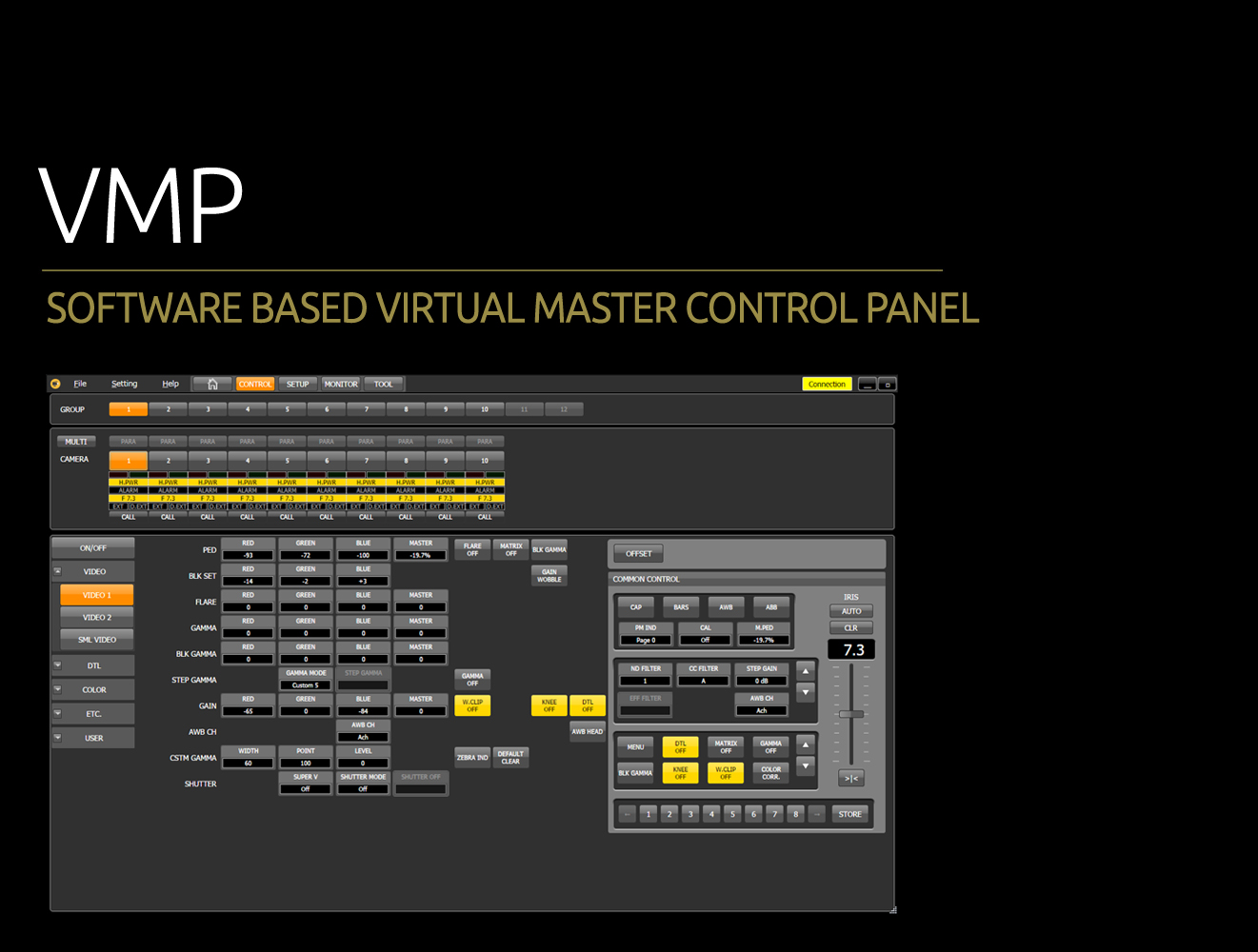 Ikegami's new software based Virtual Master Control Panel (VMP) is an application for control and maintenance of up to 100 cameras from a single Windows PC. It features the same scope of functions as Ikegami's MCP-300, including complete camera setup & control, file management & transfer, camera diagnostics and much more. Depending on the desired control depth and budget, different licences are available for purchase. It is possible to combine the VMP with our conventional OCPs and MCPs via a local network.
Software based Master Control Panel System for local ethernet networks
Complete control and maintenance of up to 100 total cameras from a single Windows PC
Customizable Home Screen for fast access of frequently used functions
Import, export and edit all camera related files remotely via a local network
Camera status and diagnostic screens for fast and reliable error correction
Matrix GUI for fast and easy Control Panel <-> CCU assignment
Multiple licences available for variable control depths and budgets
Combination of multiple VCPs, OCPs and MCPs is possible
Note: Ikegami's Unified Protocol Gateway is required for VMP operation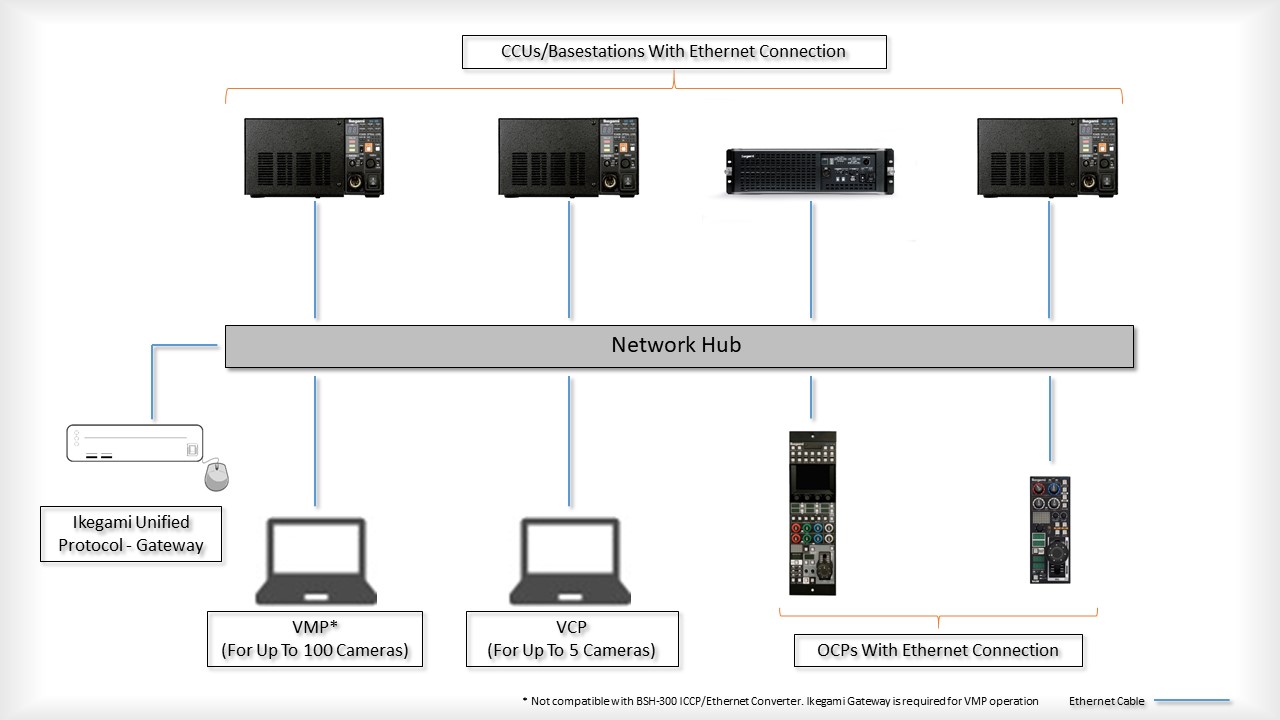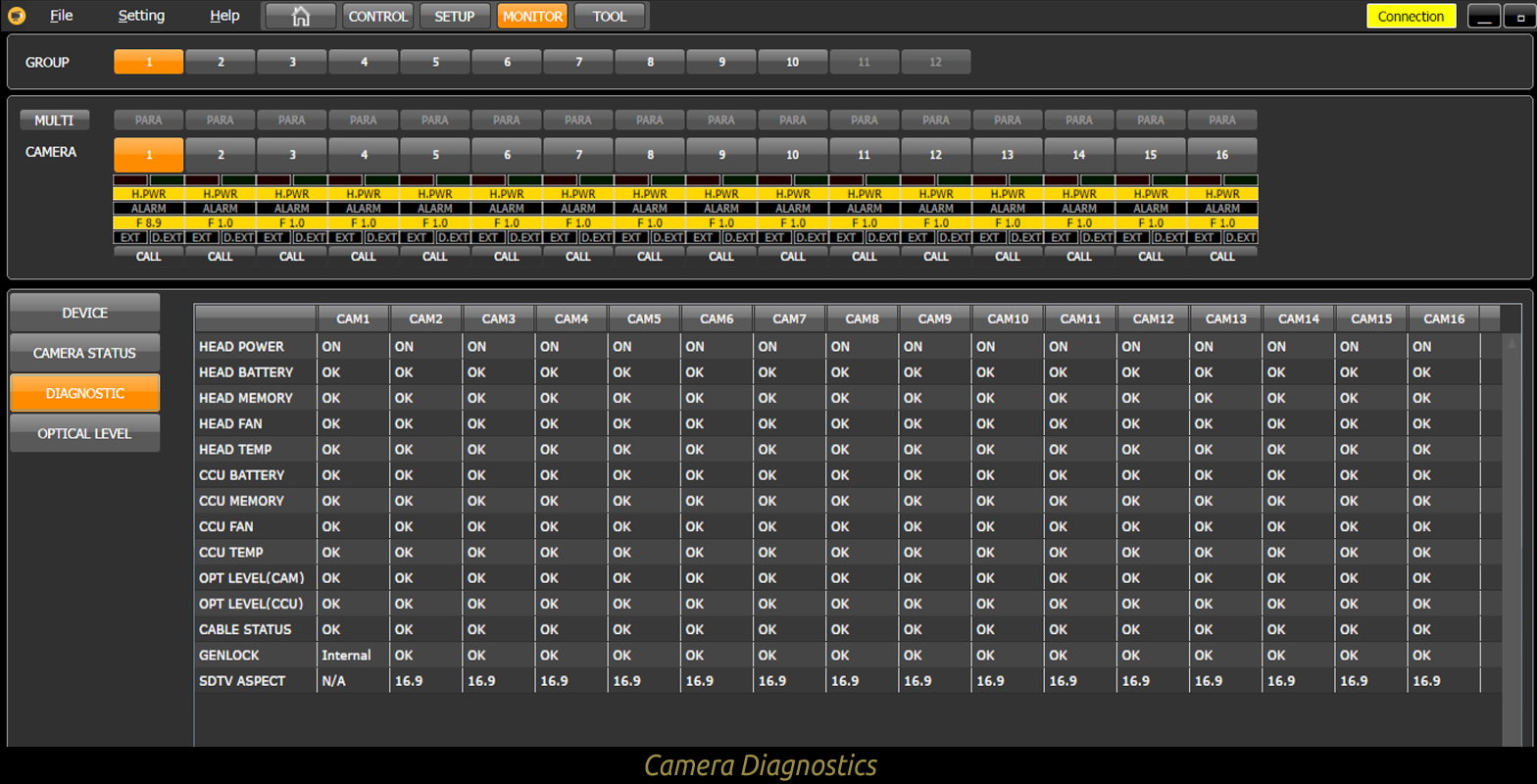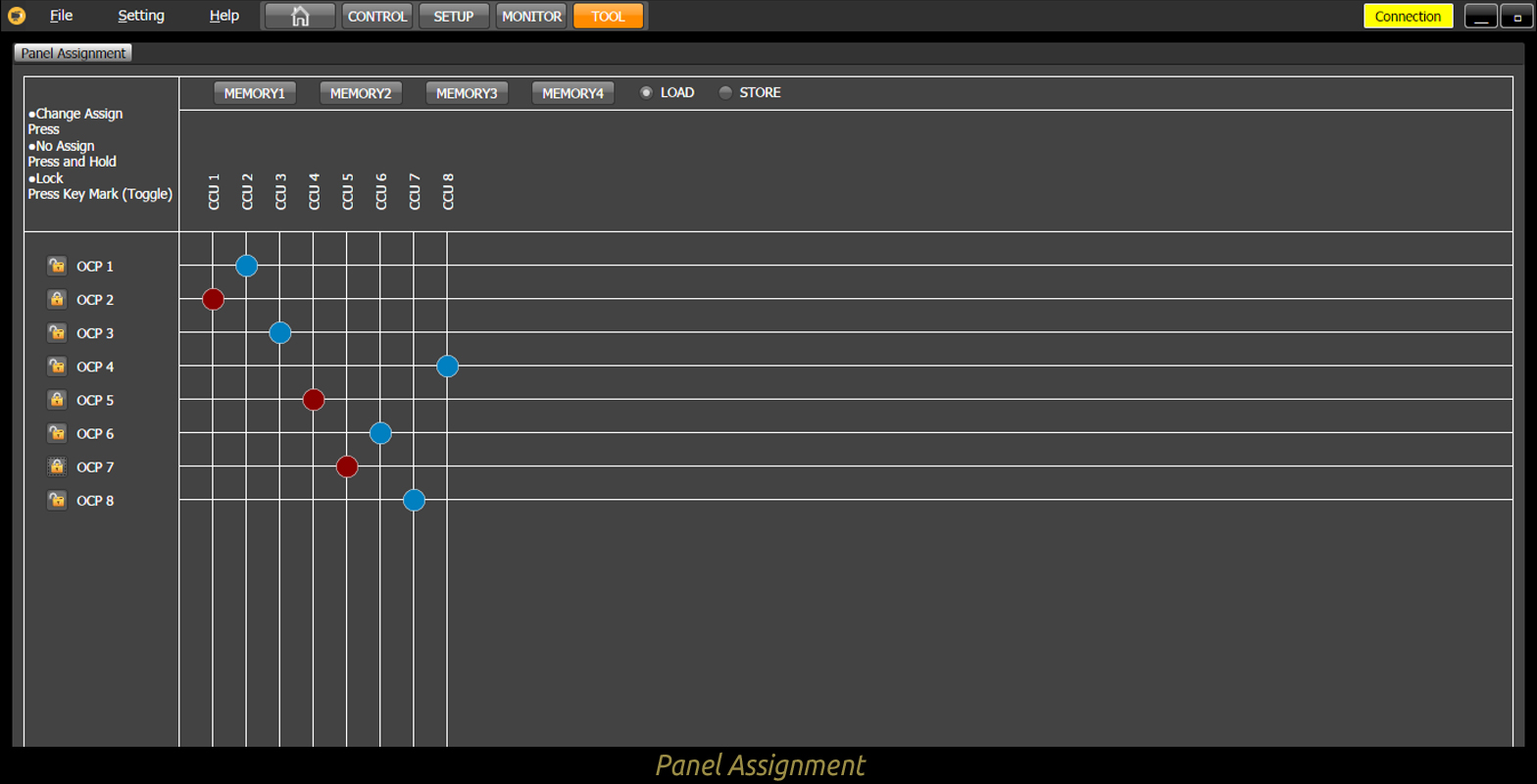 You want further information?
Feel free to contact us.
Service-Hotline: +49 (0) 2131 1230
E-Mail: broadcast@ikegami.de
Contact Form


DOWNLOAD PRODUCT BROCHURE UNICAM HD 2022

(3.3 MiB)

DOWNLOAD RATINGS/PERFORMANCE

(545.1 KiB)