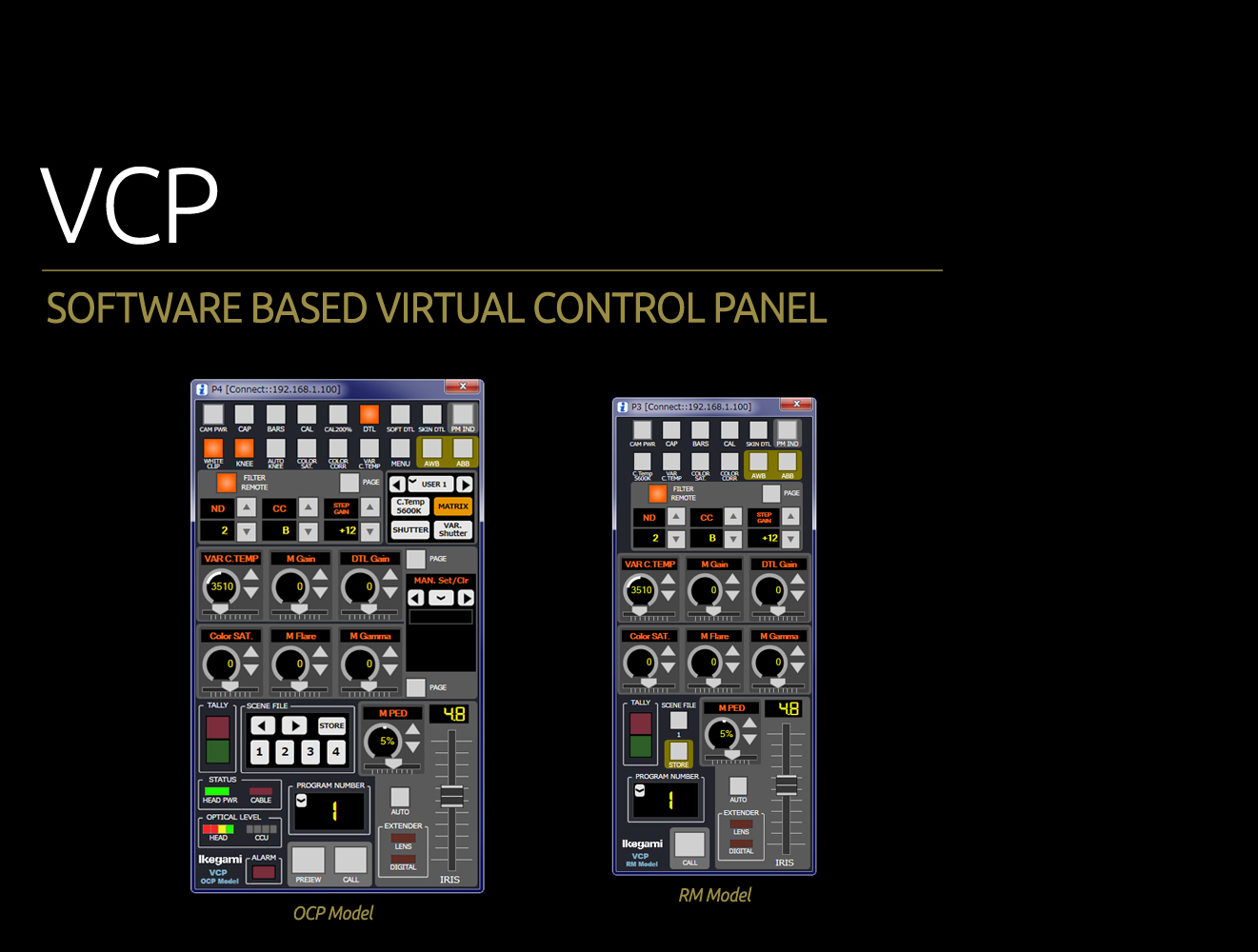 Ikegami's new software based Virtual Control Panel (VCP) is an application to control up to 5 cameras from a single Windows PC. With customizable buttons and slide bars, each Control Panel can be set-up seperately for each camera. Depending on the desired control depth and budget, different licences are available for purchase, reducing the price drastically compared to our OCP-300 and OCP-100 control panels. It is possible to combine multiple VCPs with our conventional OCPs via a local network.
Software based Control Panel System for local ethernet networks
Supports up to 5 total cameras per Windows PC
Fully customizable buttons and slide bars
Two different panel models (RM or OCP model) and multiple licences available for different budgets
Ideal for small productions, houses of whorship, static cameras, ...
Combination of multiple VCPs, OCPs and MCPs is possible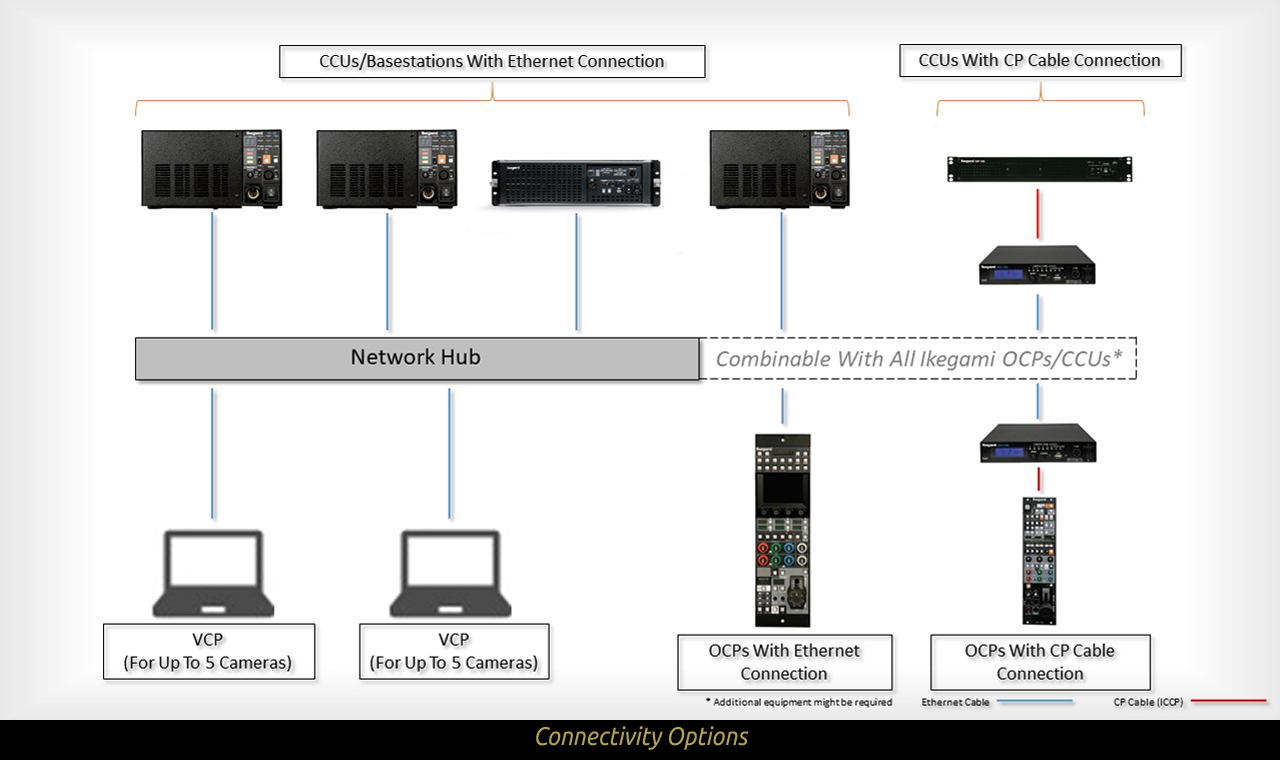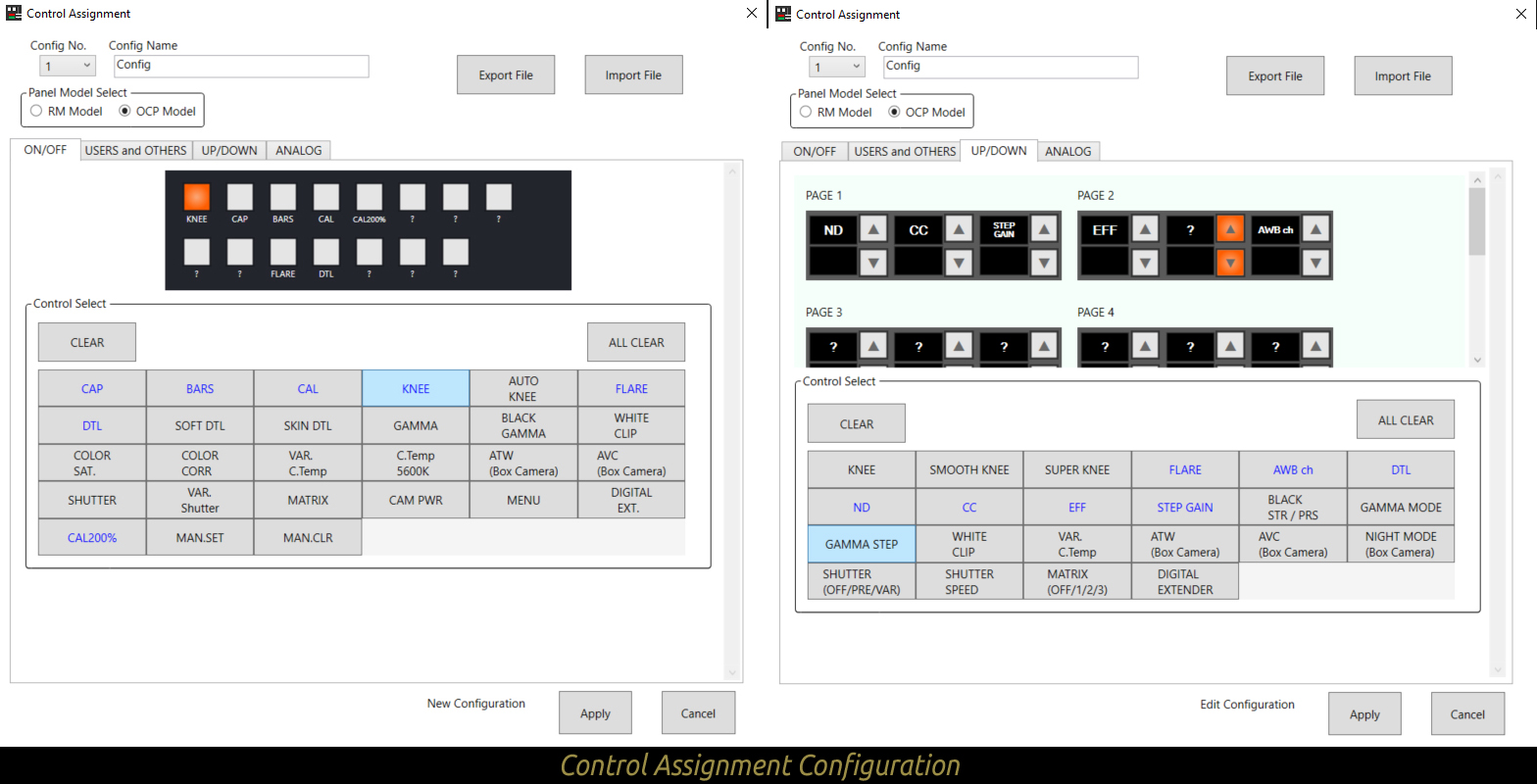 You want further information?
Feel free to contact us.
Service-Hotline: +49 (0) 2131 1230
E-Mail: broadcast@ikegami.de
Contact Form


DOWNLOAD PRODUCT BROCHURE UNICAM HD 2022

(3.3 MiB)

DOWNLOAD RATINGS/PERFORMANCE

(164.0 KiB)