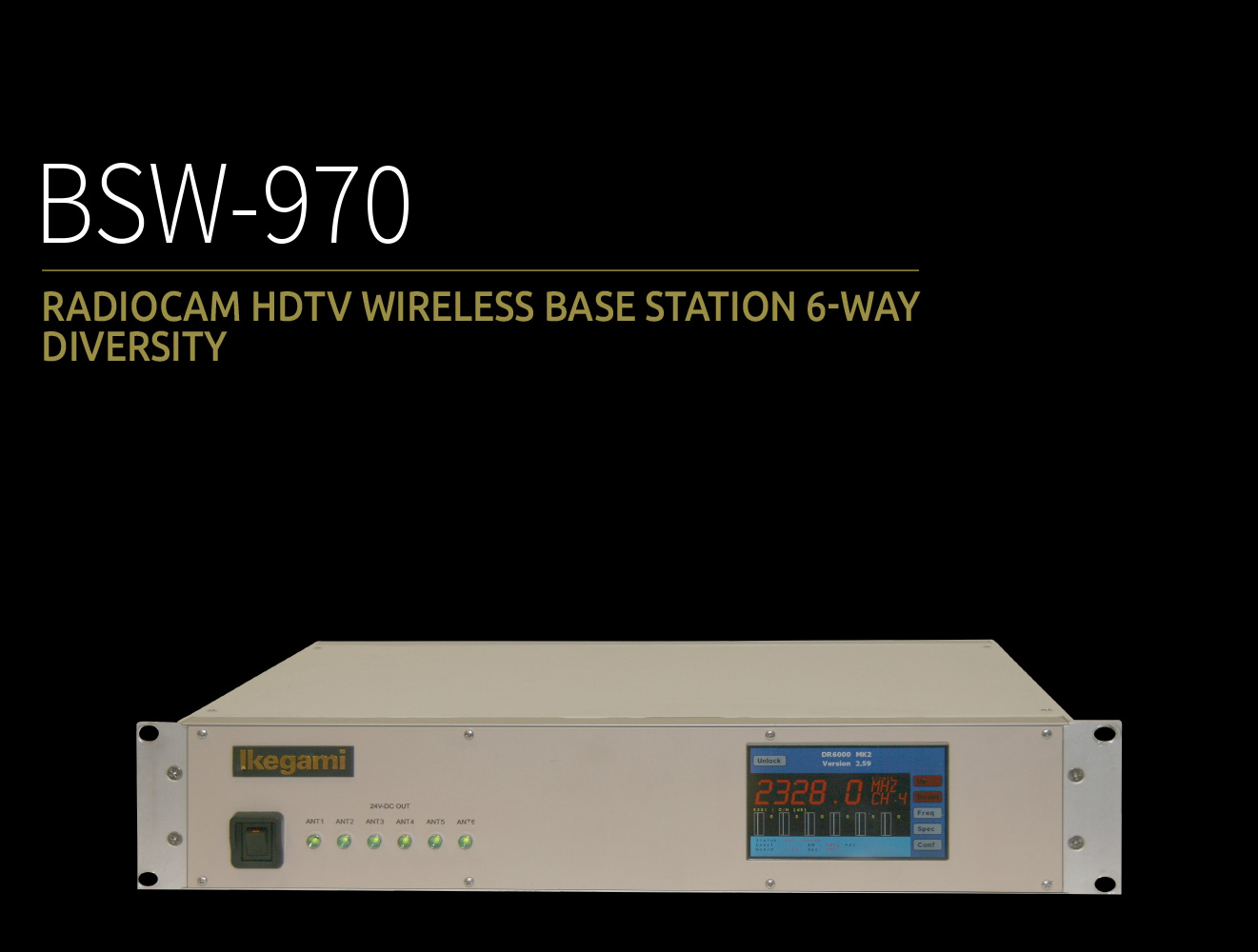 This outperforming 6-way diversity base station BSW-970 is engineered for mobile and stationary requirements. The internal decoder provides many professional features like ASI, SDI, HD-SDI, component or composite and analog / embedded audio outputs with an end-to-end low delay.It features a genlock link to the wireless camera to ensure a fixed and stable latency. Full duplex camera remote control is integrated as well as 4 wire intercom. The performance and reliability is proven by its use in the most challenging environments around the world. For many users, the BSW-970 provides the hassle free use of wireless camera systems.
Integrated 6 times HDTV Diversity Receiver
DVBT compliant, COFDM 2k Standard
High Performance FFT-MRC Diversity
MPEG2 4:2:2P@ML / HL - H.264 optional
Low Latency
Genlock Transmission
Full Remote Control
ASI In / Out / Switch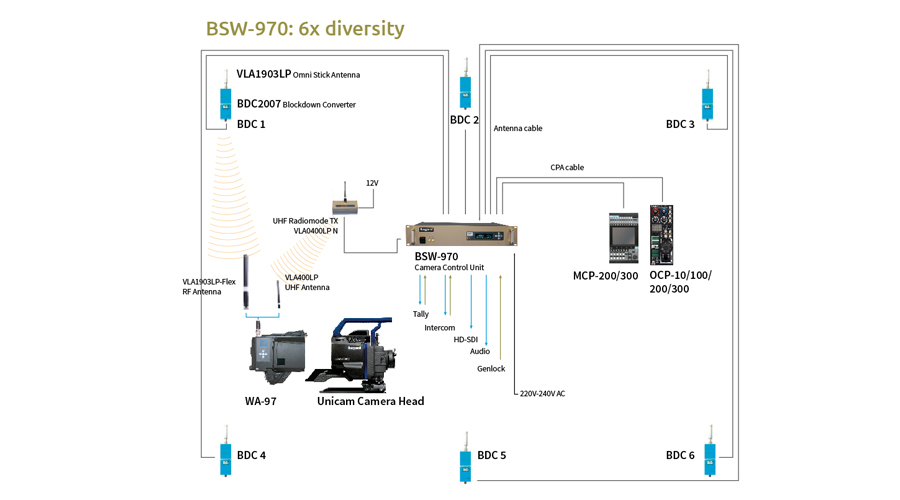 You want further information?
Feel free to contact us.
Service-Hotline: +49 (0) 2131 1230
E-Mail: broadcast@ikegami.de
Contact Form


DOWNLOAD CATALOGUE BROADCAST CAMERAS 2017-2018

(2.6 MiB)

DOWNLOAD RATINGS/PERFORMANCE

(1.8 MiB)