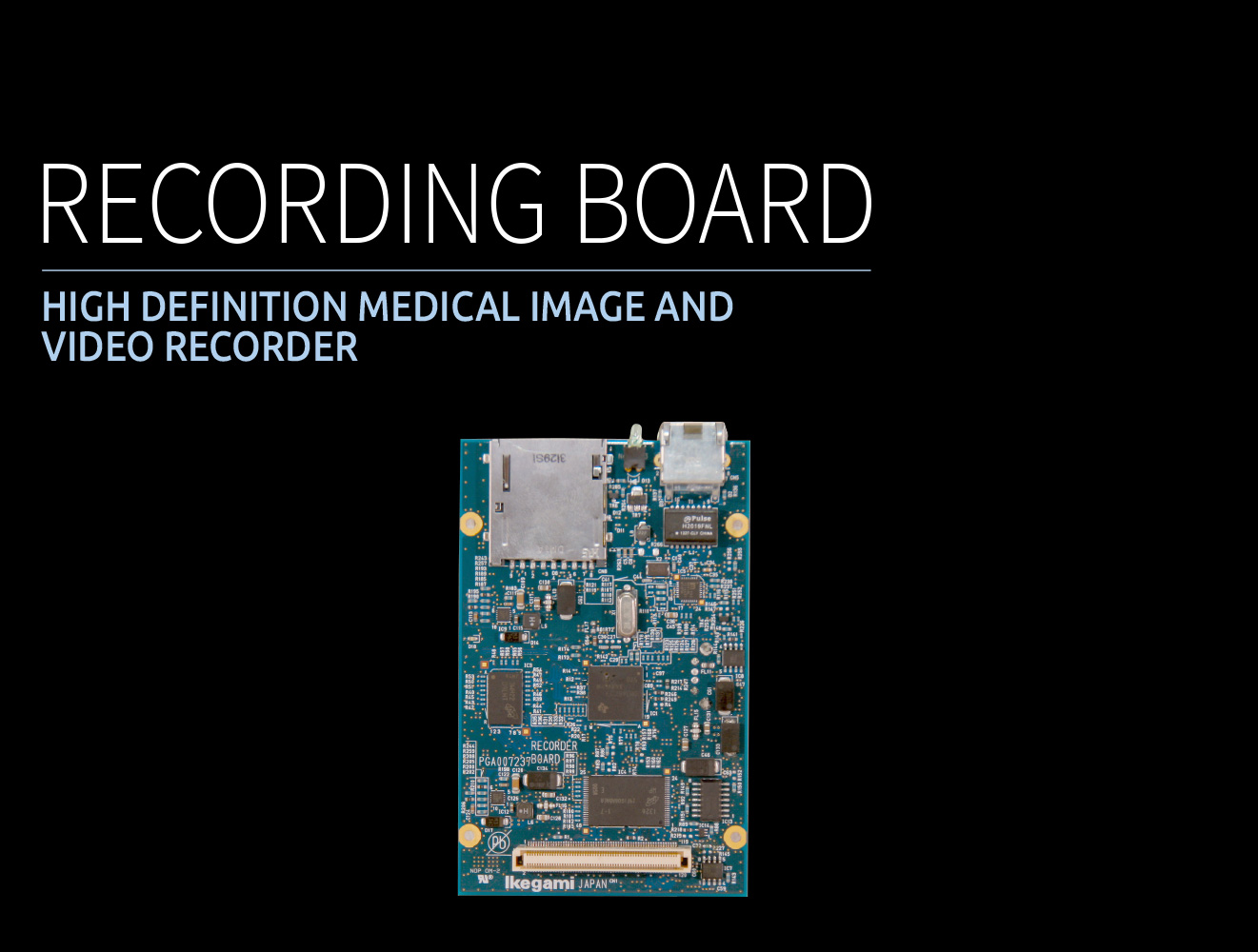 Ikegami has developed on optional recording board for the MKC medical camera series. This creates compressed digital video files. It is designed for use with MKC-210HD and MKC / MMC-310HD cameras.
Full HD 1920 x 1080 video and still image recording
FTP server function for downloading video file
Easy control from MKC camera series
You want further information?
Feel free to contact us.
Service-Hotline: +49 (0) 2131 1230
E-Mail: medical@ikegami.de
Contact Form

FULL HD 1920 x 1080 VIDEO AND STILL IMAGE RECORDING
The board can record video and still images to USB memory, USB-HDD and SD card.
FTP SERVER FUNCTION FOR DOWNLOADING VIDEO FILE
Connect the unit to a network and download file.
EASY CONTROL FROM MKC CAMERA SERIES
The recording board can be operated via the OSD menu of MKC cameras. The recording board is ideal for existing MKC series users in medical fields.


DOWNLOAD CATALOGUE MEDICAL 2017-2018

(993.8 KiB)