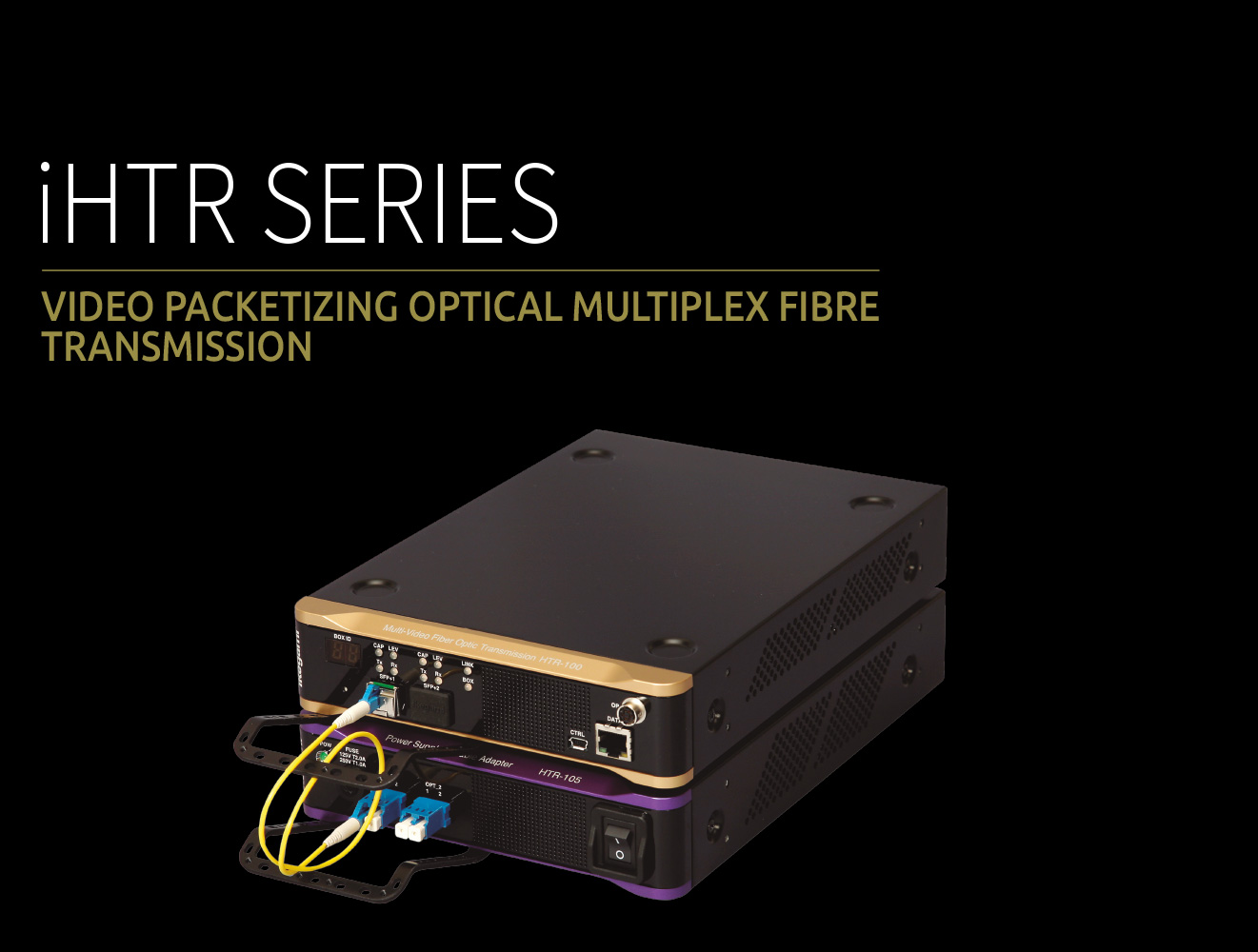 Real Time Long Distance Transmission with no Compression for High Bit Rate Video Signals. The device provides 10 km (6.25 miles) transmission distance, multiplexing up to 20 Gbps of multiple format video. (20 Gbps require 2 x SFP Transceiver Module, 2-core fiber cable) It achieves efficient use of optical fiber by using Ikegami's original multiplex method. Supports various video interfaces by selecting the plug-in unit to be installed in rear of the device. The HD-SDI plug-in interface also supports input and output for 3G and DVB-ASI. (3G, DVB-ASI are optional) With chain or loop connection, the distribution and switching of high bit rate video signals is easily achieved with simple cabling and switch setting. Super low transmission delay provides smooth remote camera control.
Non compression long distance transmission up to 20 km
High resolution, Real time, Super low delay rate (< 200 μs)
Multi -Format Support (HD-SDI, SD-SDI)
3G / HD-SDI with Embedded Audio
Up to 8 multiplexed HD-SDI sources on two fiber cores
Remote Power Supply with SMPTE Hybrid Camera cable
Up to 8 HD-SDI inputs or outputs selectable per unit
Ethernet / Serial (Bi-directional operation)
Loop Operation up to 8 devices for 8 x10 km Ring Video Network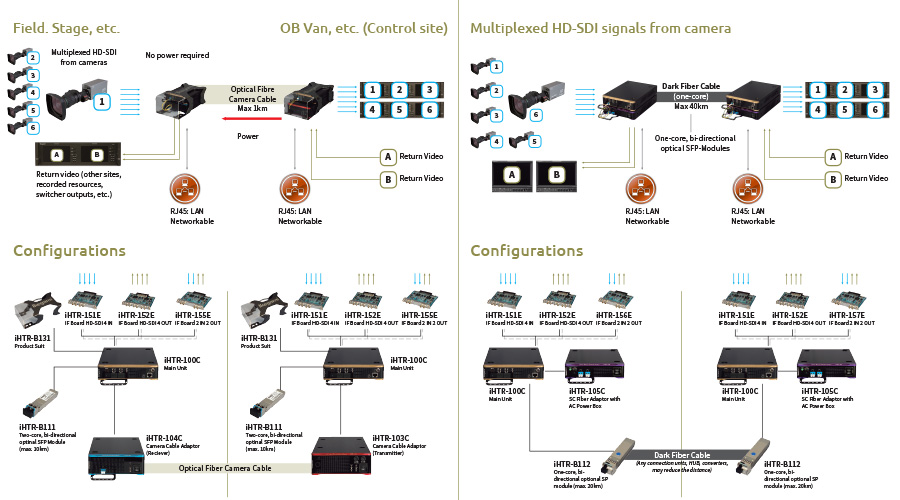 You want further information?
Feel free to contact us.
Service-Hotline: +49 (0) 2131 1230
E-Mail: broadcast@ikegami.de
Contact Form


DOWNLOAD PRODUCT BROCHURE

(4.3 MiB)

DOWNLOAD CATALOGUE BROADCAST CAMERAS 2017-2018

(2.6 MiB)

DOWNLOAD RATINGS/PERFORMANCE

(1.8 MiB)