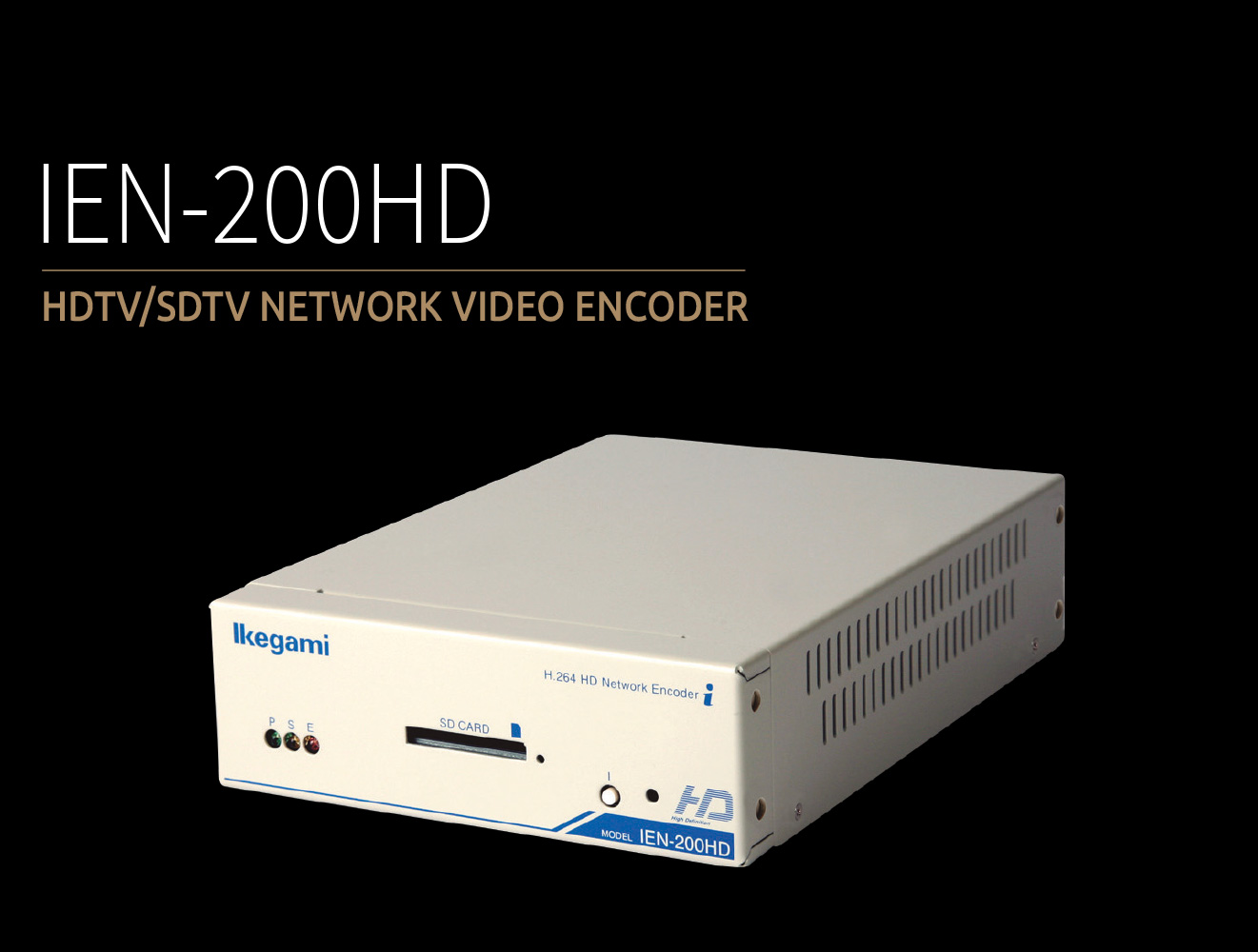 The IEN-200HD/IDE-200HD are the Stand Alone PoE Network Video Codec's from Ikegami, which deliver high quality video utilizing the highly efficient H.264 compression format. The IEN-200HD encoder and IDE-200HD decoder support up to 1920x1080 Full-HD image size.
HD-SDI Video Input
Full Frame Rate
SD Card On-board
Privacy Masking
Power over Ethernet
Support up to Full-HD (1920x1080) Video Format
You want further information?
Feel free to contact us.
Service-Hotline: +49 (0) 2131 1230
E-Mail: security@ikegami.de
Contact Form

IMAGE SIZE
Support up to Full High Definition (1920×1080) video format including 1280×720, 720×480 and 720×575 format.
VIDEO FORMAT
High Definition, 1080i, 720p; SD 480i format support.
FRAME RATE
Full frame rate video in all resolutions.
SD CARD ON-BOARD
An SD card slot interface for on-board recording.


DOWNLOAD PRODUCT BROCHURE

(1.9 MiB)

DOWNLOAD CATALOGUE SECURITY 2017-2018

(650.5 KiB)

DOWNLOAD RATINGS/PERFORMANCE

(1.9 MiB)