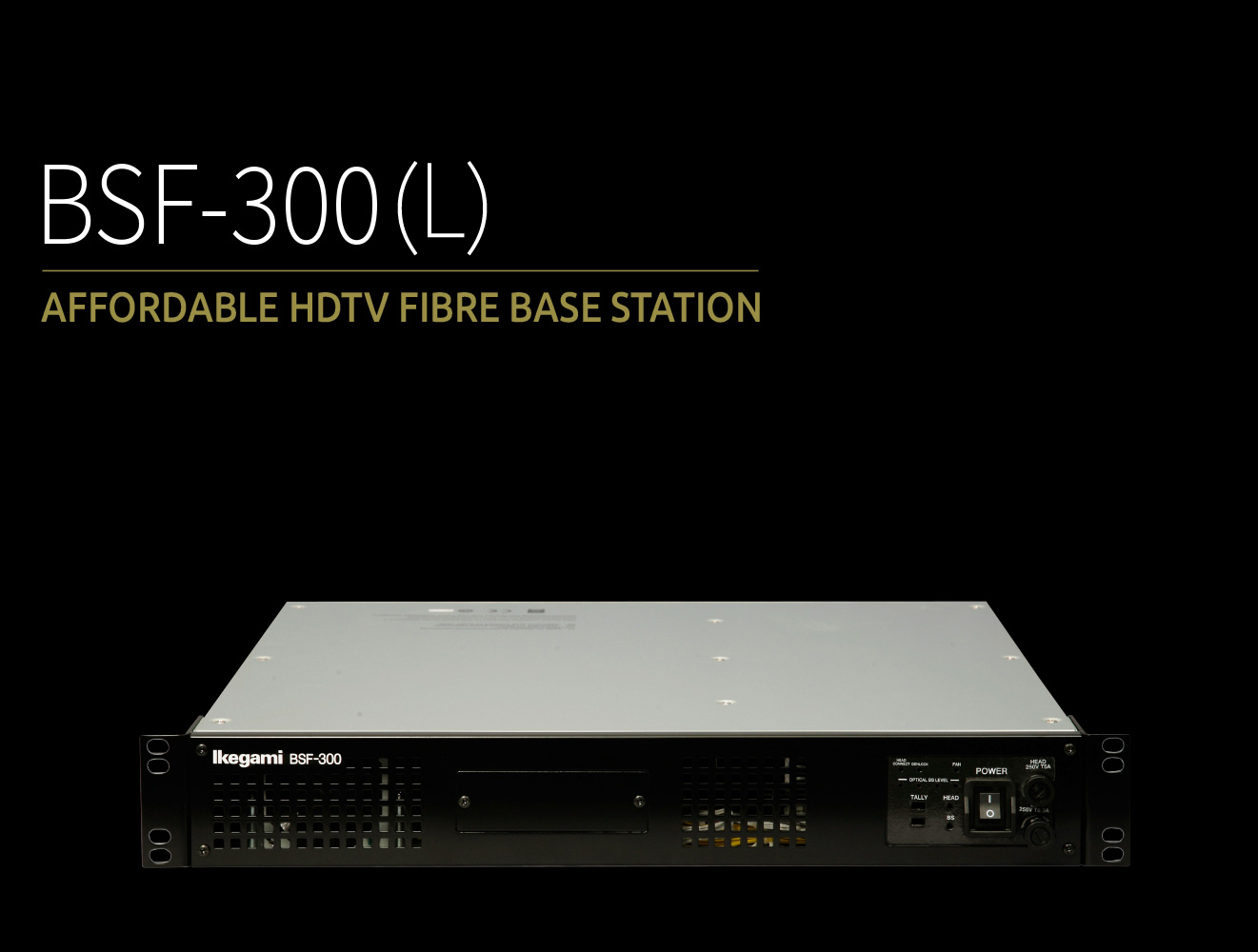 The BSF-300 is a newly designed affordable Base Station transmitting uncompressed high quality pictures over short distances. HDTV (1080 i 50/60, 720 p50/60, 1080 psF25) and SDTV (625 i 50, 575 i 60) formats are supported simultaneously in both, digital and analogue domain. It is available with either a Neutrik Opticon Duo or SMPTE LEMO fibre-hybrid connector.
Neutrik optical CON DUO fibre 1.5G or SMPTE (LEMO) Fiber-Hybrid Transmission
Maximum Distance 350 m
Single fibre Mode up to 10 km
HD / SD / VBS Return Video × 4
BBS or Tri-Level Genlock
Compression and delay free Technology
Low Voltage Power Transmission
You want further information?
Feel free to contact us.
Service-Hotline: +49 (0) 2131 1230
E-Mail: broadcast@ikegami.de
Contact Form


DOWNLOAD UNICAM HD CATALOG 2022

(3.3 MiB)

DOWNLOAD RATINGS/PERFORMANCE

(2.0 MiB)