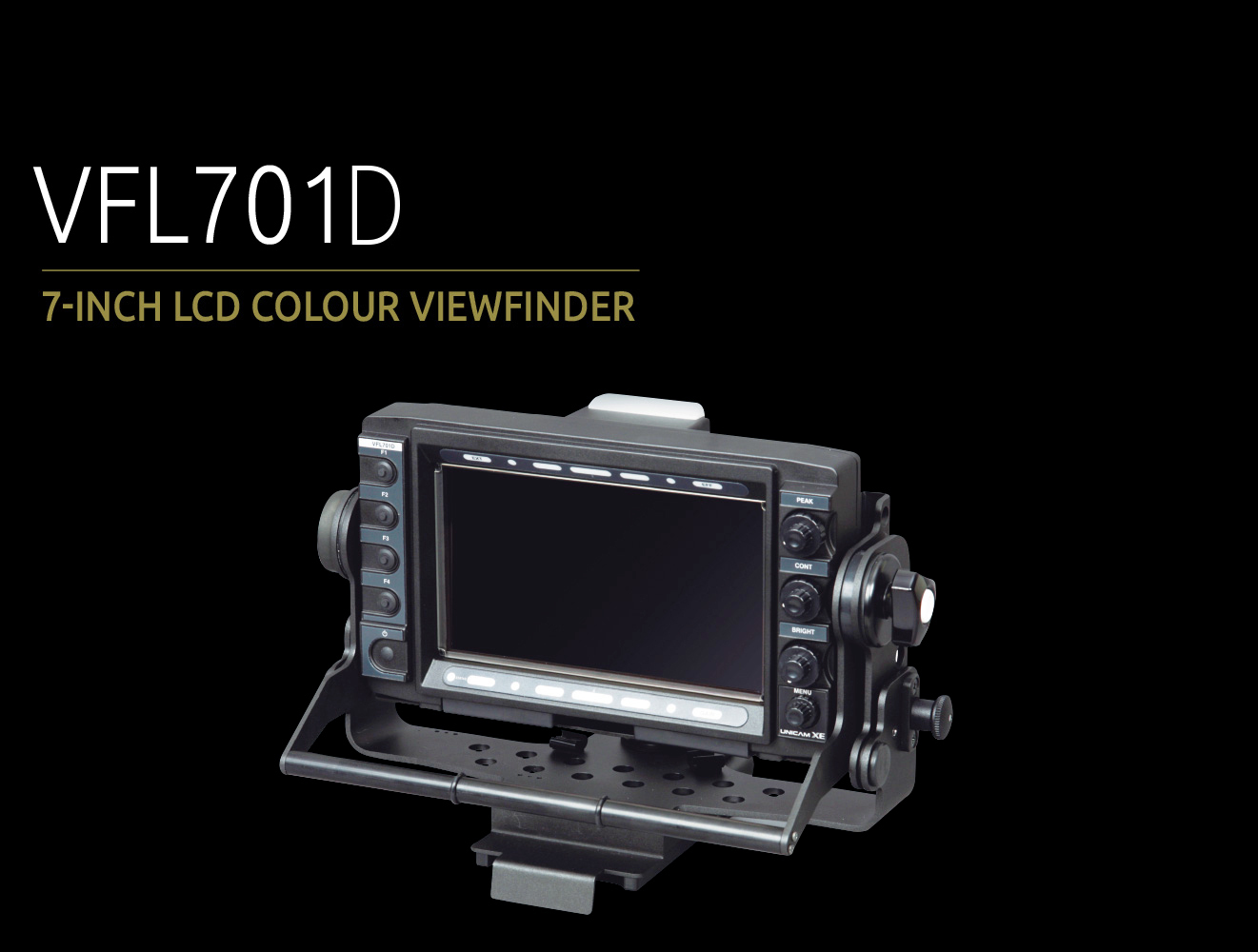 The VFL701D is a 7-inch Multi-Format LCD Viewfinder with digital I/F. It features compact, light weight and low power consumption design. It employs a 7-inch FHD LCD Panel, achieving wide viewing angle. It applies a new Focus Assist function that supports accurate focusing in both 4K and HD modes. The digital interface allows access to the camera menu from the viewfinder. Picture-in-picture, WFM, and Vector scope functions are built into this viewfinder.
Digital I/F
Picture in Picture Display
Peaking Function
Camera No. Display TALLY (Option)
Y TALLY
Various Marker Functions
Shadow Function
Full HD resolution (1920x1080)
You want further information?
Feel free to contact us.
Service-Hotline: +49 (0) 2131 1230
E-Mail: broadcast@ikegami.de
Contact Form


DOWNLOAD PRODUCT BROCHURE UNICAM XE

(2.6 MiB)

DOWNLOAD RATINGS/PERFORMANCE

(1.8 MiB)