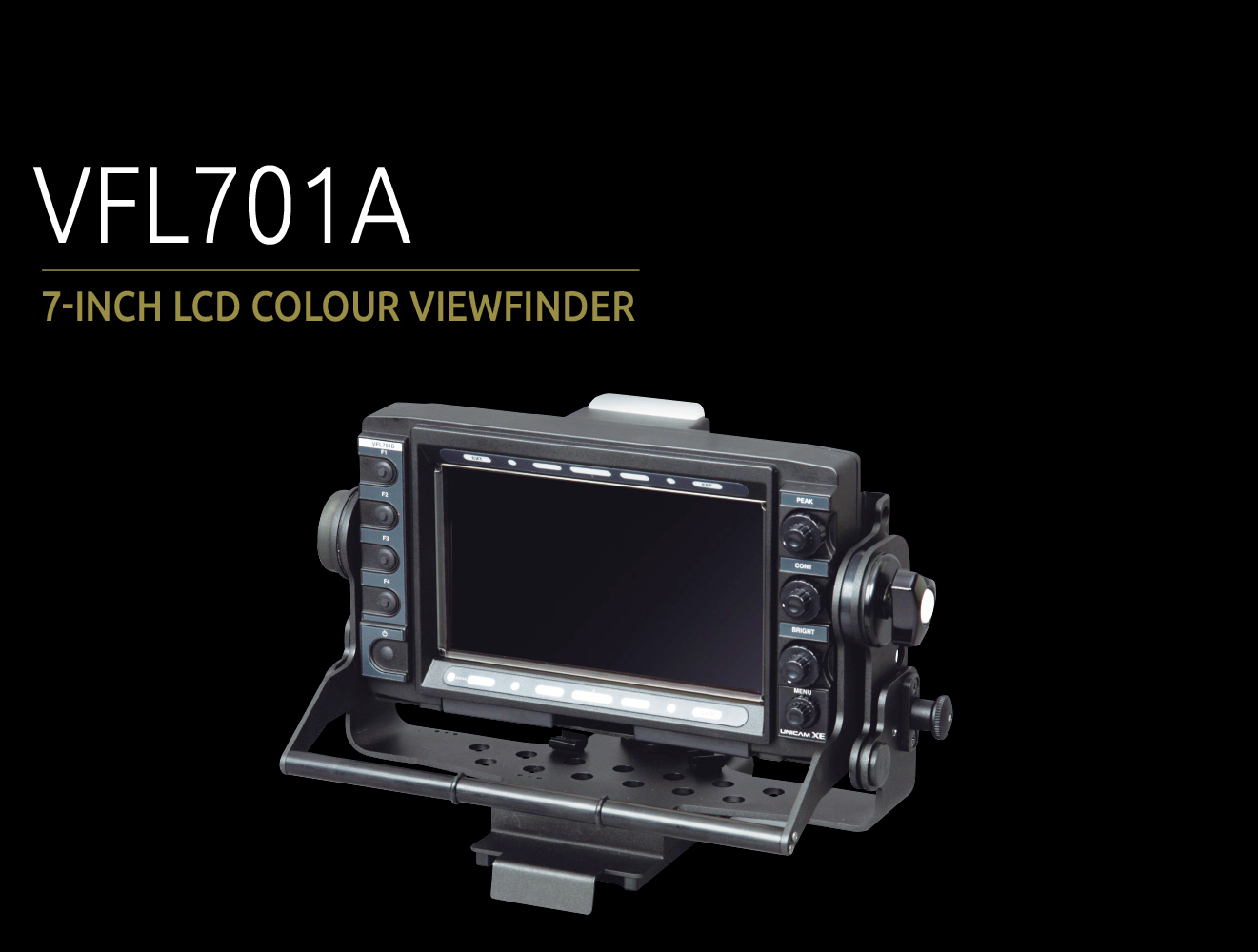 The VFL701A is 7-inch Multi-Format LCD Viewfinder for Ikegamis' Unicam HD series. It features compact, light weight and low power consumption design. The newly employed 7-inch Full HD LCD Panel achieves superior brightness, contrast and a wide viewing angle. With the new Focus Assist function, the operator can easily focus the image in every situation. Screen captures, which are transferable via USB, facilitate the set-up process of multiple cameras. Additional benefits like Picture Zoom, User Markers, Picture-in-picture, WFM, and Vector scope functions support camera operation on every level.
Analog I/F
Picture in Picture Display
Peaking Function
Camera No. Display TALLY (Option)
Y TALLY
Various Marker Functions
Shadow Function
Video Capture Function
Assignable Switch Functions
Full HD Resolution
You want further information?
Feel free to contact us.
Service-Hotline: +49 (0) 2131 1230
E-Mail: broadcast@ikegami.de
Contact Form


DOWNLOAD UNICAM HD CATALOG 2022

(3.3 MiB)

DOWNLOAD RATINGS/PERFORMANCE

(321.3 KiB)