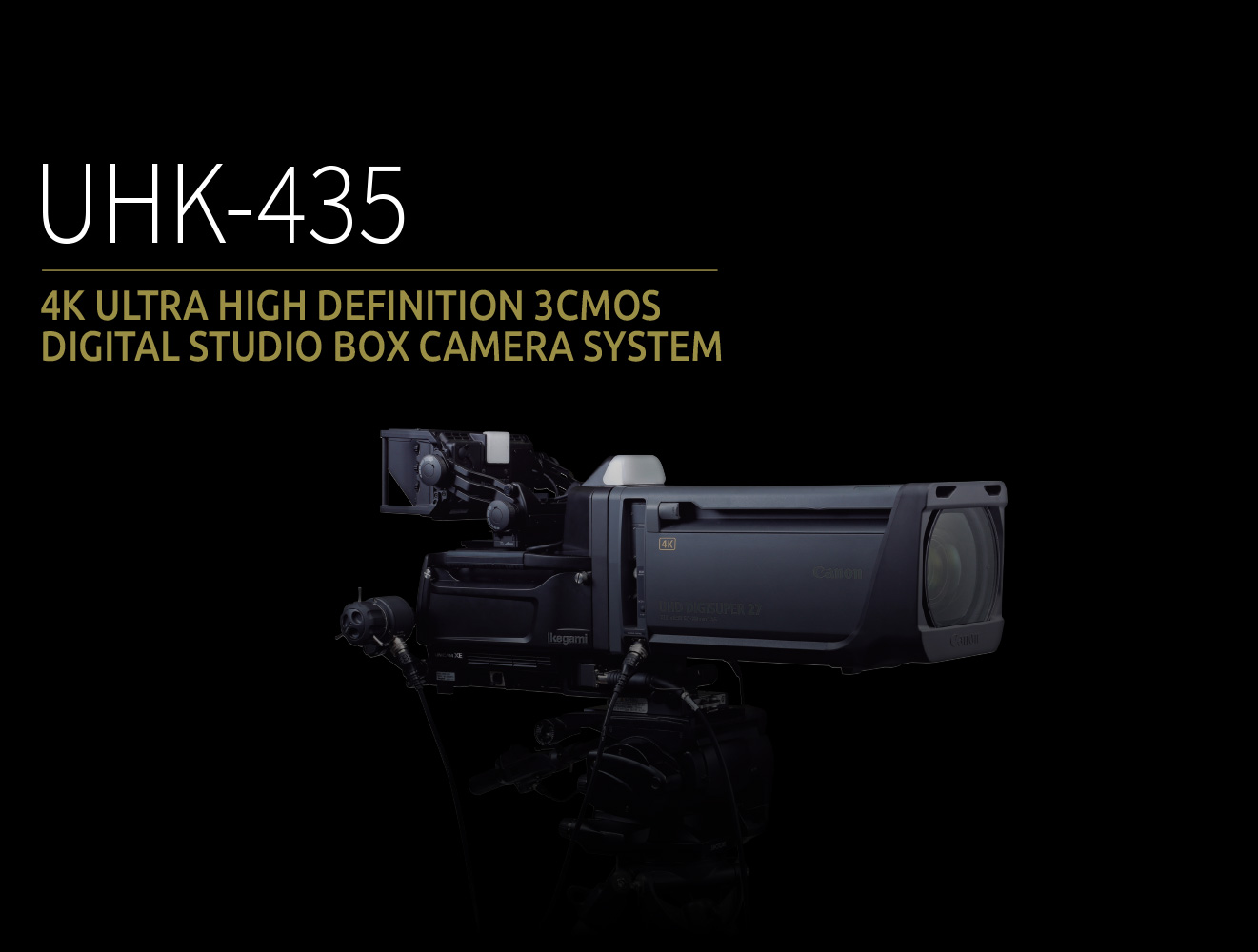 The UHK-435 is the world's first 2/3-inch 3-CMOS sensor 4K/HD studio camera. It captures the extended depth of field required for studio and outdoor production and can be used with B4 bayonet-mount large studio or OB lenses. The camera delivers wide dynamic range and wide colour gamut, fully supporting HLG (Hybrid Log-Gamma) conforming to HDR International Standard (ITU-R BT). UNICAM XE series peripherals such as the CCU-430 camera control unit, VFL 701D 7-inch full HD LCD viewfinder and VFE741D 7.4-inch OLED viewfinder are fully compatible with the UHK-435. The viewfinder can be positioned close to the extended line of the optical axis. Interfaces are available for a wide range of signal protocols including Quad 3G-SDI, 12G SDI and Media Over IP.
2/3-inch 3 CMOS native 4K sensors
Conventional B4 mount lenses
No colour aliasing due to 3 chip technology
16 axis colour corrector and focus assist
Ultra wide-bandwidth fibre transmission
4K/2K simulcast operation and HD cut out of the 4K picture
Various interfaces like Quad 3G-SDI,12G-SDI, Media Over IP, Gigabit ethernet data trunk
Wide colour space and HDR
You want further information?
Feel free to contact us.
Service-Hotline: +49 (0) 2131 1230
E-Mail: broadcast@ikegami.de
Contact Form


DOWNLOAD CATALOGUE BROADCAST CAMERAS 2017-2018

(2.6 MiB)

DOWNLOAD RATINGS/PERFORMANCE

(126.6 KiB)