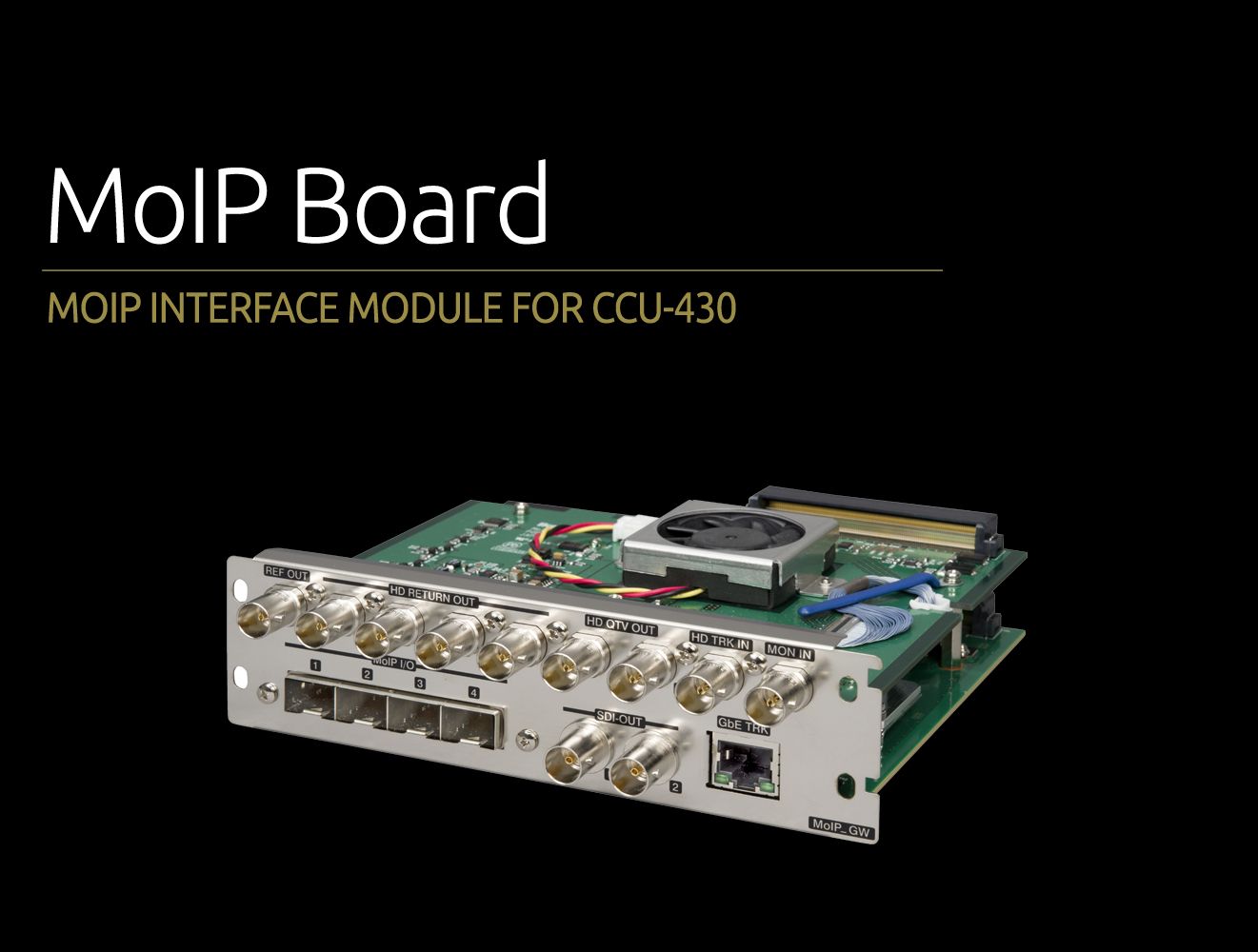 Expanding the range of possible interfaces for the CCU-430 control unit, this optionally available Media-Over-IP board incorporates a 25GbE optical interface (conforming to SMPTE ST-2110 IP standard) to enable the transmission of uncompressed video. This can be realized by either 1x 25GbE or 2x 10GbE SFP modules.
Any signals from the following list can be selected for each optical line as long as the signals do not exceed the bandwidth:
Main Video (4K)
Main Video (Down-converted HD, HD cut-out. (Optionally available)
Monitor Video (1.5G)
HD Trunk Video (1.5G)
Return Video (6 Channels - 1.5G)
HD-QTV (2 Channels - 1.5G)


One possible configuration could be as follows:
1st 10GbE: 2x3G for 4K / 1x 3G for HD cut-out
2nd 10GbE: 2x3G for 4K / 1x1.5G for HD MON / 1x1.5G for HD-RET

Additional SFP modules for redundancy can be implemented to further ensure reliability (Optionally available).
For easy integration into existing workflows and infrastructures, 2x 12G/3G/1.5G-SDI outputs are included as standard.
MoIP Slider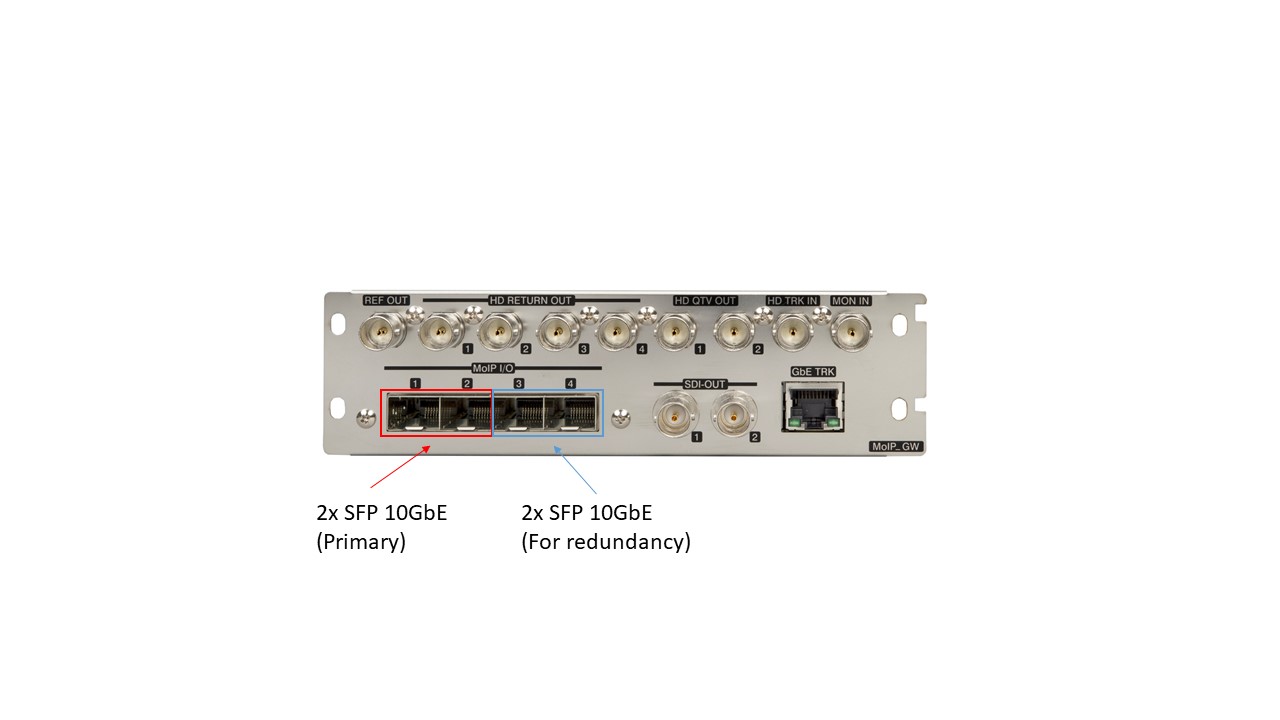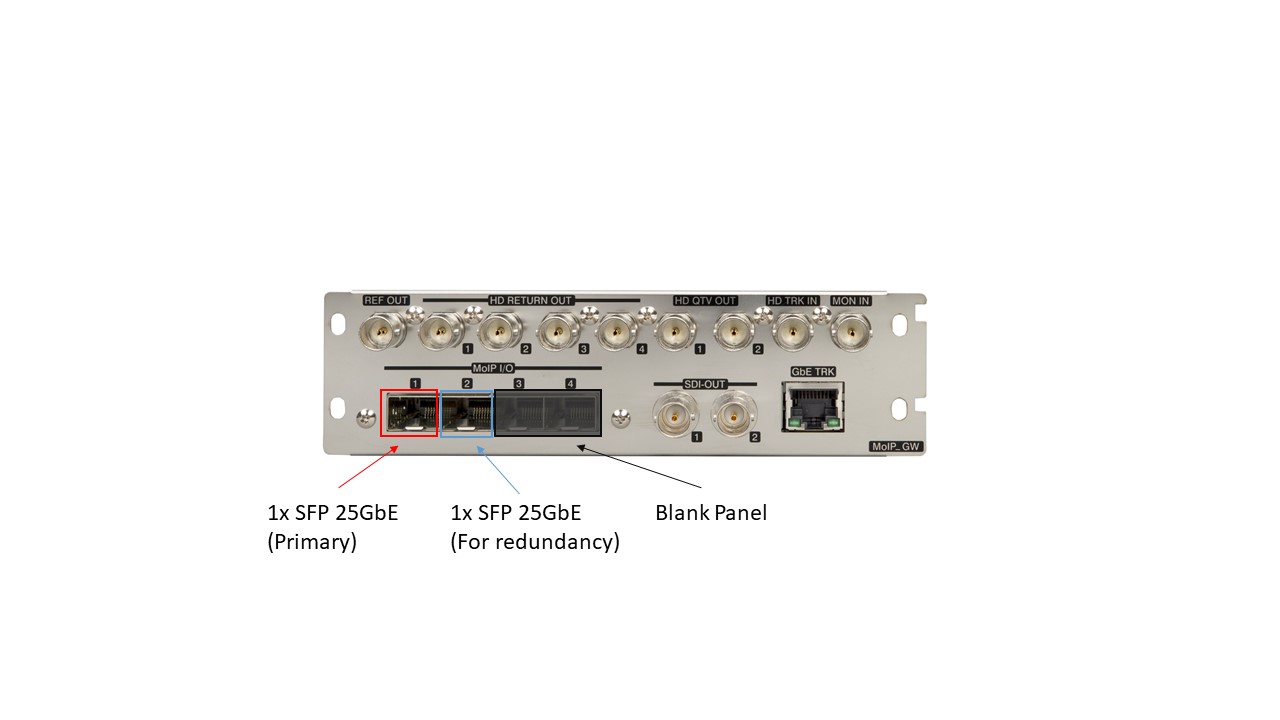 You want further information?
Feel free to contact us.
Service-Hotline: +49 (0) 2131 1230
E-Mail: broadcast@ikegami.de
Contact Form


DOWNLOAD PRODUCT BROCHURE UNICAM XE

(3.2 MiB)