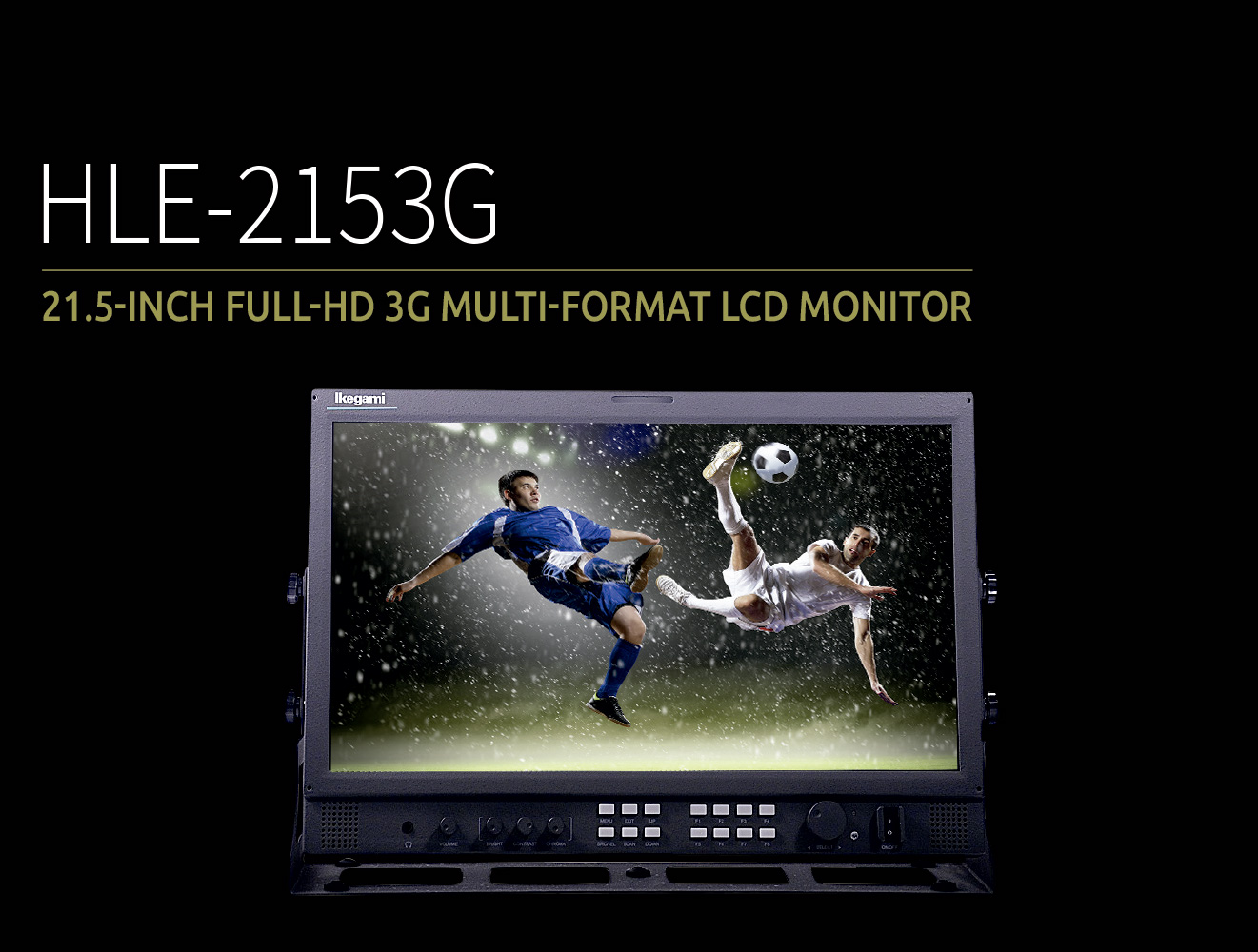 The HLE-2153G employs Full HD (1920 x 1080) LCD panel with LED backlight. It comes with 3G-SDI input as standard. The HLE-2153G is an excellent and aff ordable solution for high-quality broadcast monitoring applications.
21.5-inch 1920 x 1080 Native HD Resolution
Matte finish LCD Surface
Embedded Audio Level Meter
LED Backlight
Integrated WFM, Vector Scope and Test Pattern Generator
Supports AC/DC Battery Operation
Focus Assist Function
You want further information?
Feel free to contact us.
Service-Hotline: +49 (0) 2131 1230
E-Mail: broadcast@ikegami.de
Contact Form


DOWNLOAD RATINGS/PERFORMANCE

(2.3 MiB)